Rural Healthcare Keeps up with Demand
June 17, 2021
Rural Health Systems have Higher Demand to Renovate
Nor-Son Construction has had the opportunity to work on several rural critical access hospitals, such as Lakewood Health in Staples, MN and Cuyuna Regional Medical Center in Crosby, MN. According to the Rural Health Information Hub, rural populations usually have higher rates of chronic illness and more elderly residents who require more care. Healthcare systems have a higher demand to renovate spaces for higher level of services offered to these patients.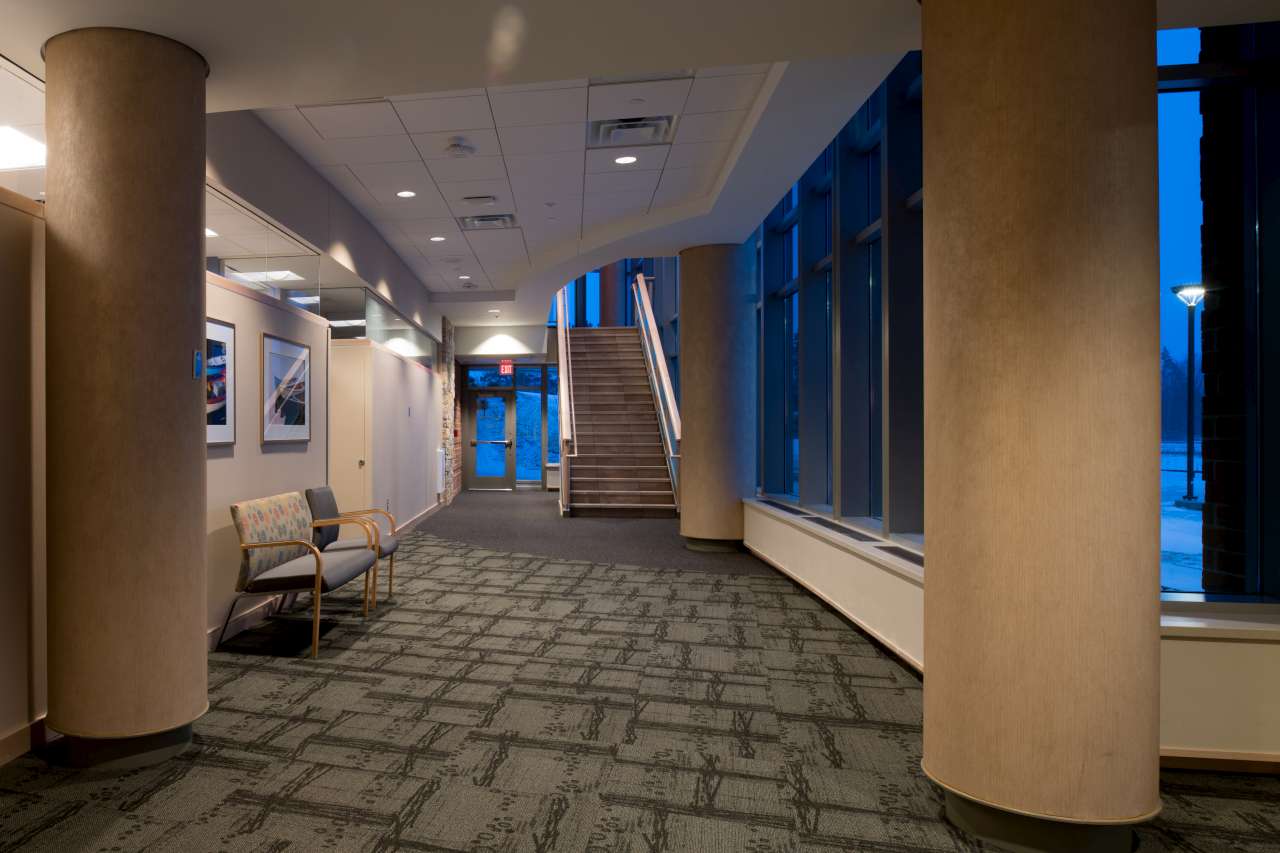 Working within a fully operational hospital requires careful scheduling, communication and management. Noise, disruption of operations and infection control are always primary concerns. At the Lakewood Hospital, Nor-Son was in constant communication with staffing and operating schedules so that construction could stop during critical times. Subcontractors and crewmembers often worked outside normal work hours to complete the project on time.
Nor-Son is currently working on the second phase of a 3,500 square foot remodel of the imaging department at Lakewood Health in Staples, MN. This remodel will include a new mammography, ultrasound and wound care unit, as well as break room, storage and support space. A portion of the surgery department will also be renovated.
One of Nor-Son more challenging projects completed was an OR Expansion for the Cuyuna Regional Medical Center. Here, 13,000 square feet of administrative and conference spaces was renovated into an OR suite. To accommodate ductwork, power and structural support for the new space, the entire floor system had to be lowered. Adding to the difficulty, a busy maternity and birthing unit was located directly above operating 24 -7.
Fourteen concrete pad footings had to be removed while stabilizing the building. A temporary shoring system was designed to hold the load of the building while the new structural systems were put in place. Testing equipment with benchmark elevations were used to ensure the building did not move during construction. Within the four weeks of temporary shoring, the actual movement was only 1/200th of an inch.
Nor-Son Construction was awarded an Excellence in Construction from the Associated Builders & Contractors for both the Lakewood Health Hospital and Clinic Expansion as well as the Cuyuna Regional Medical Center OR Renovation by maintaining sensitivity to healthcare operations and superior construction management practices.