Golf Rounds Hit Record Numbers in 2020
May 25, 2021
Summer Events Start to Peak in 2021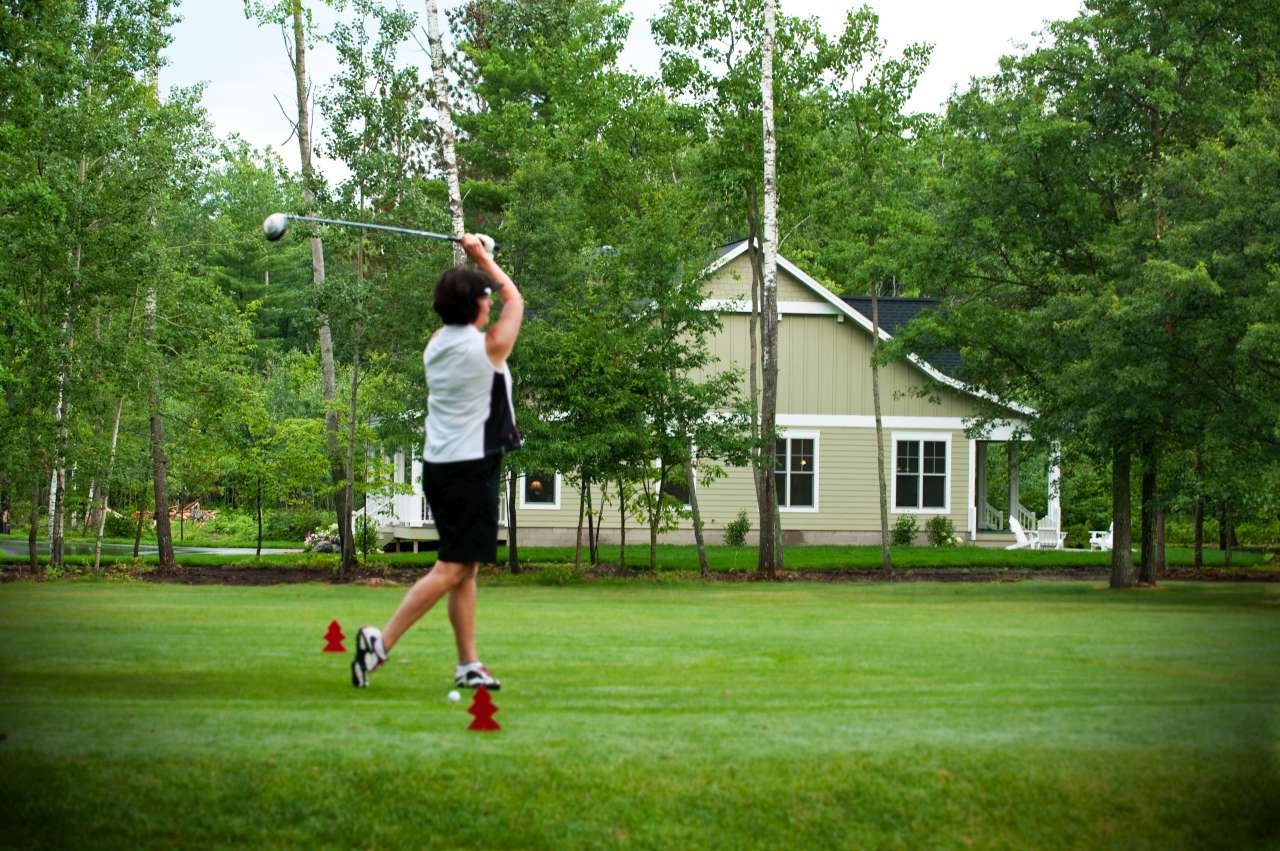 While the hospitality business was hit during the pandemic, one area that wasn't affected was golf. Golf rounds were up 30% in 2020, mainly because it was a safe activity for family and friends to enjoy. But many golf courses and resorts who rely on event activities, such as wedding receptions, banquets and tournaments, took a hit in revenue with the state shutdown last year.
Now, with COVID restrictions lightening, the outlook for 2021 is bright. Many resorts and golf clubs are finding they may need to refresh their space and amenities to capture their share of the market ahead of the competition. Did you know Nor-Son Construction has over 40 years of experience in the hospitality industry? We have had the opportunity to work with numerous resorts in the Brainerd Lakes Area golf mecca, as well as golf clubs surrounding the metropolitan area.
Last year Nor-Son Construction designed and built the Madden's Event Pavilion on Gull Lake which opened in June 2020. The resort was only able to host a couple of events before increased COVID restrictions were put into effect but are at a record high for the 2021 season.
Private courses like Windsong Farm Golf Club in Independence, MN weathered the outbreak just fine relying on a strong membership base. Windsong also offers their members guest lodging at the Murphy House, a 4-unit lodge designed and built by Nor-Son in 2013.
If you have a project in mind, whether it's remodeling your kitchen space or extending your outdoor seating, we'd welcome the opportunity to speak with you. With our 2 convenient locations in Brainerd/Baxter and Wayzata, we can provide our services throughout the state. Contact Chris Emond in our Wayzata office or Mark Korte in our Baxter office.
We look forward to hearing from you!