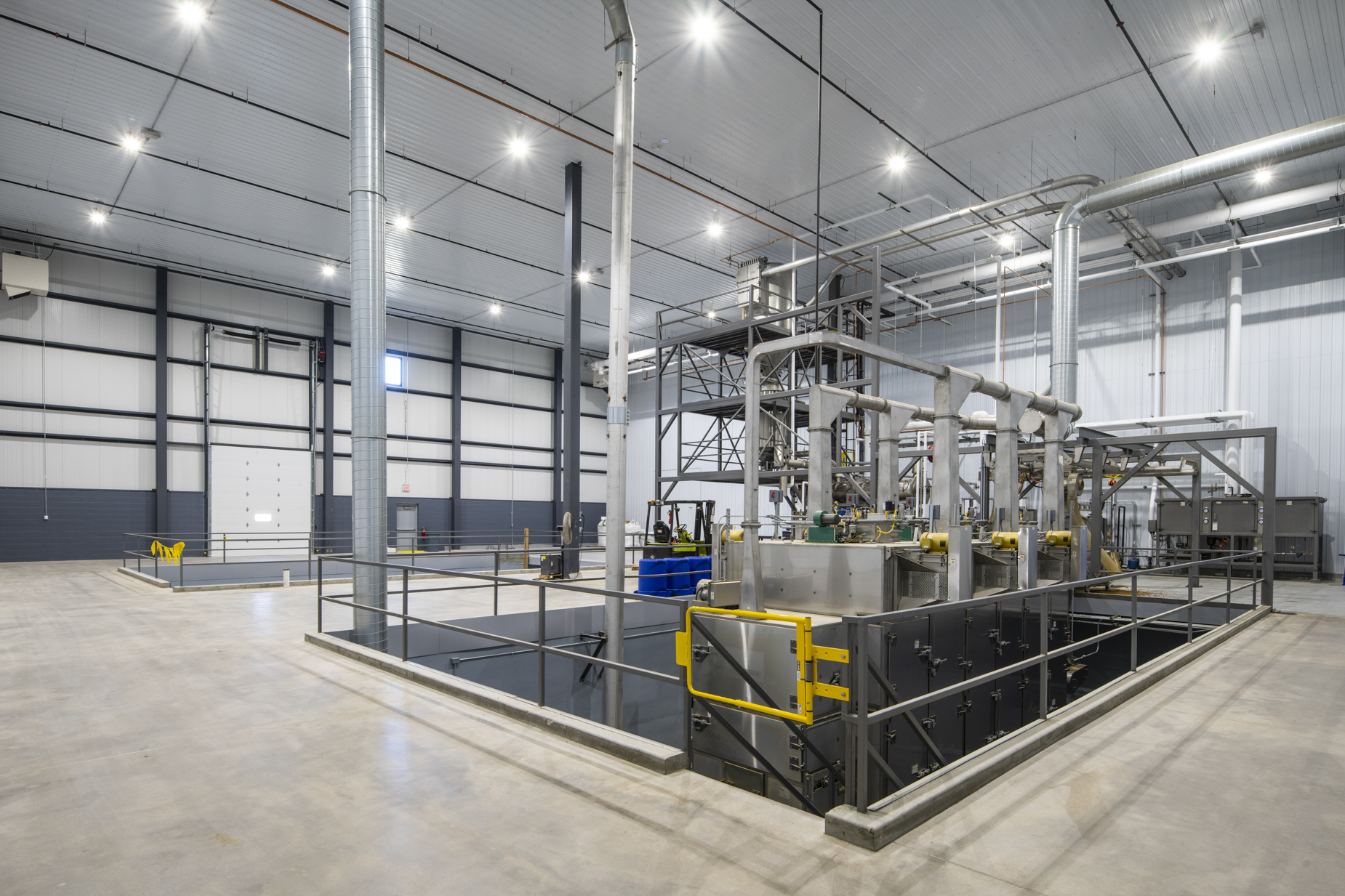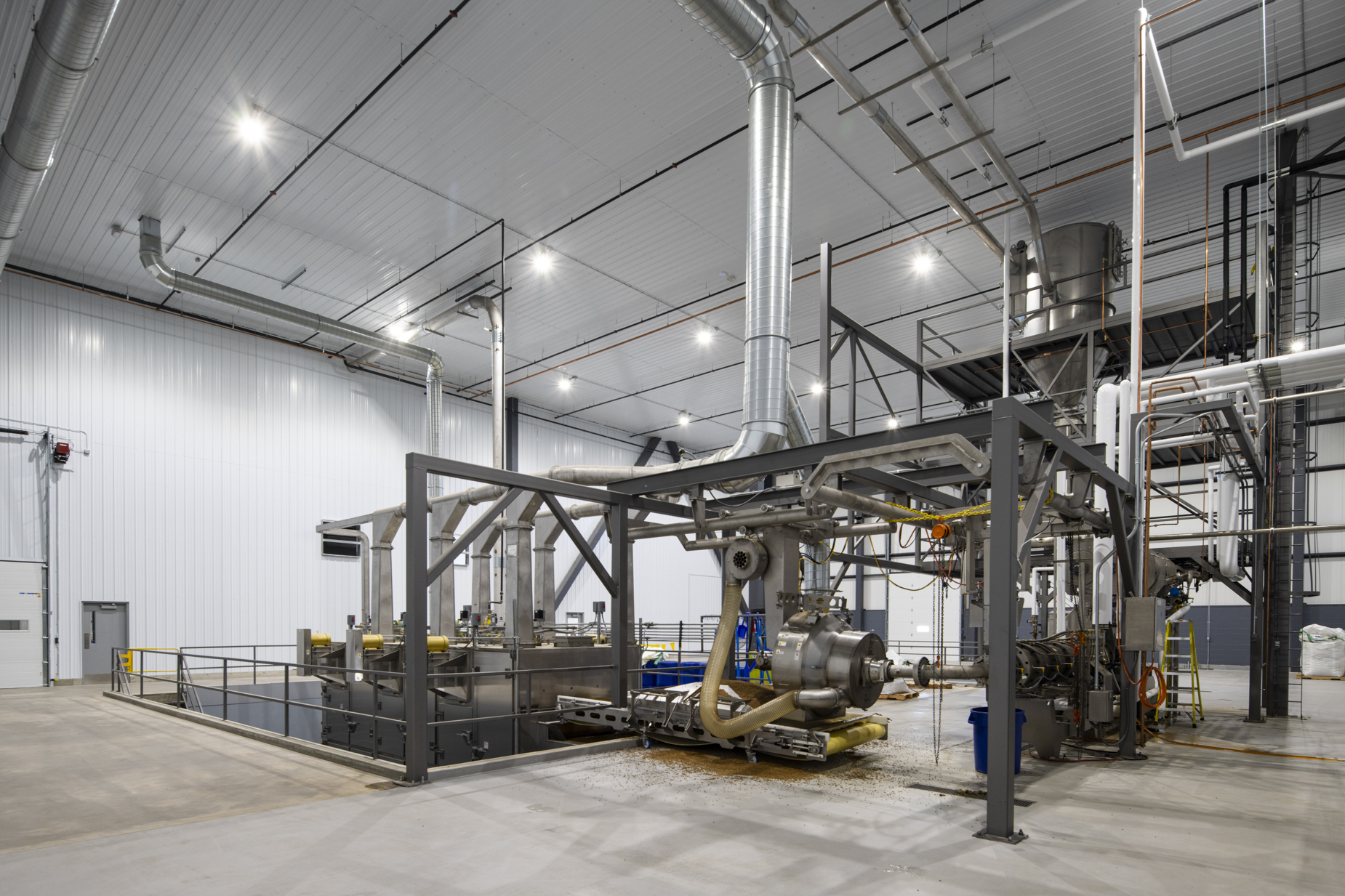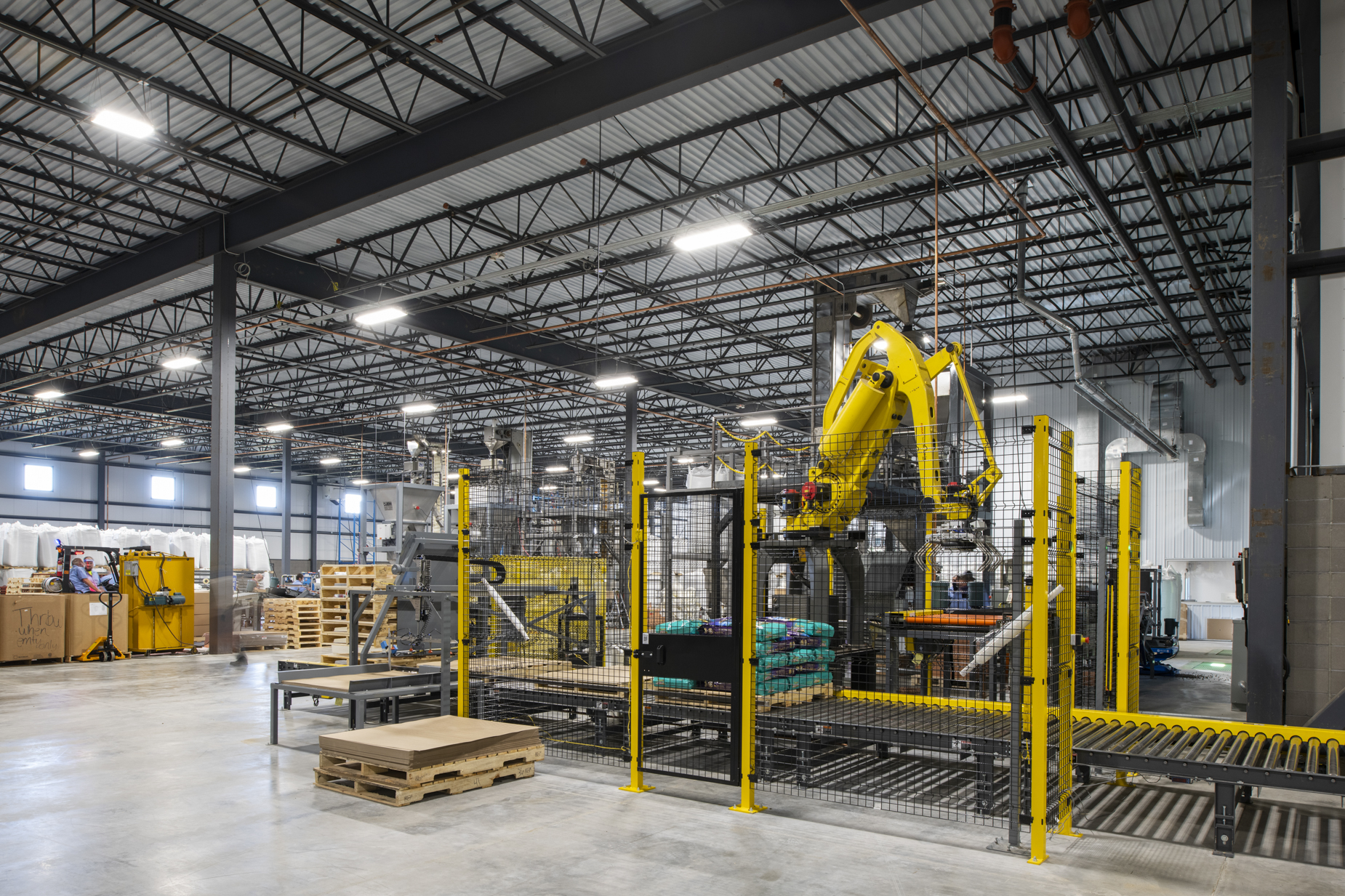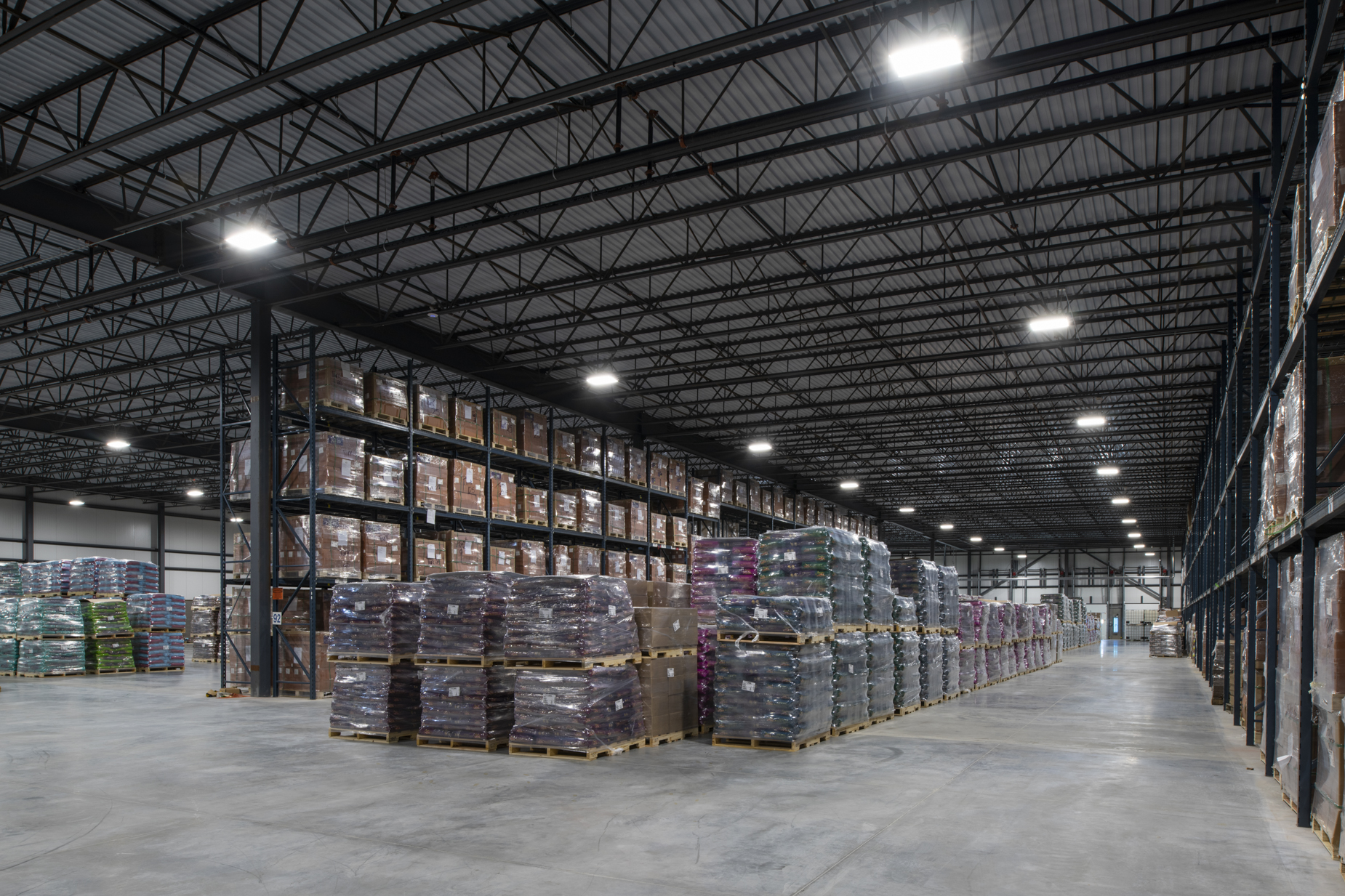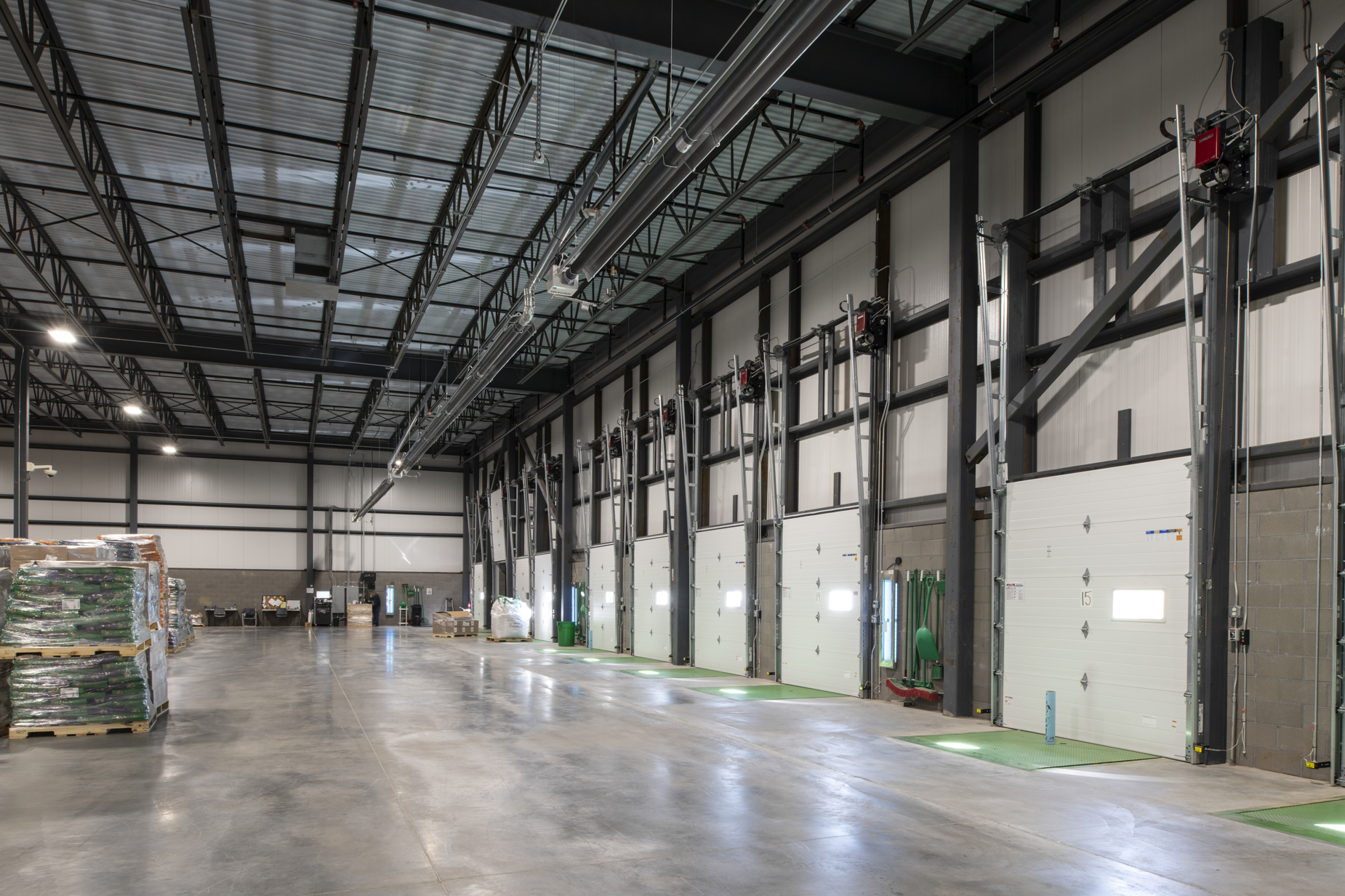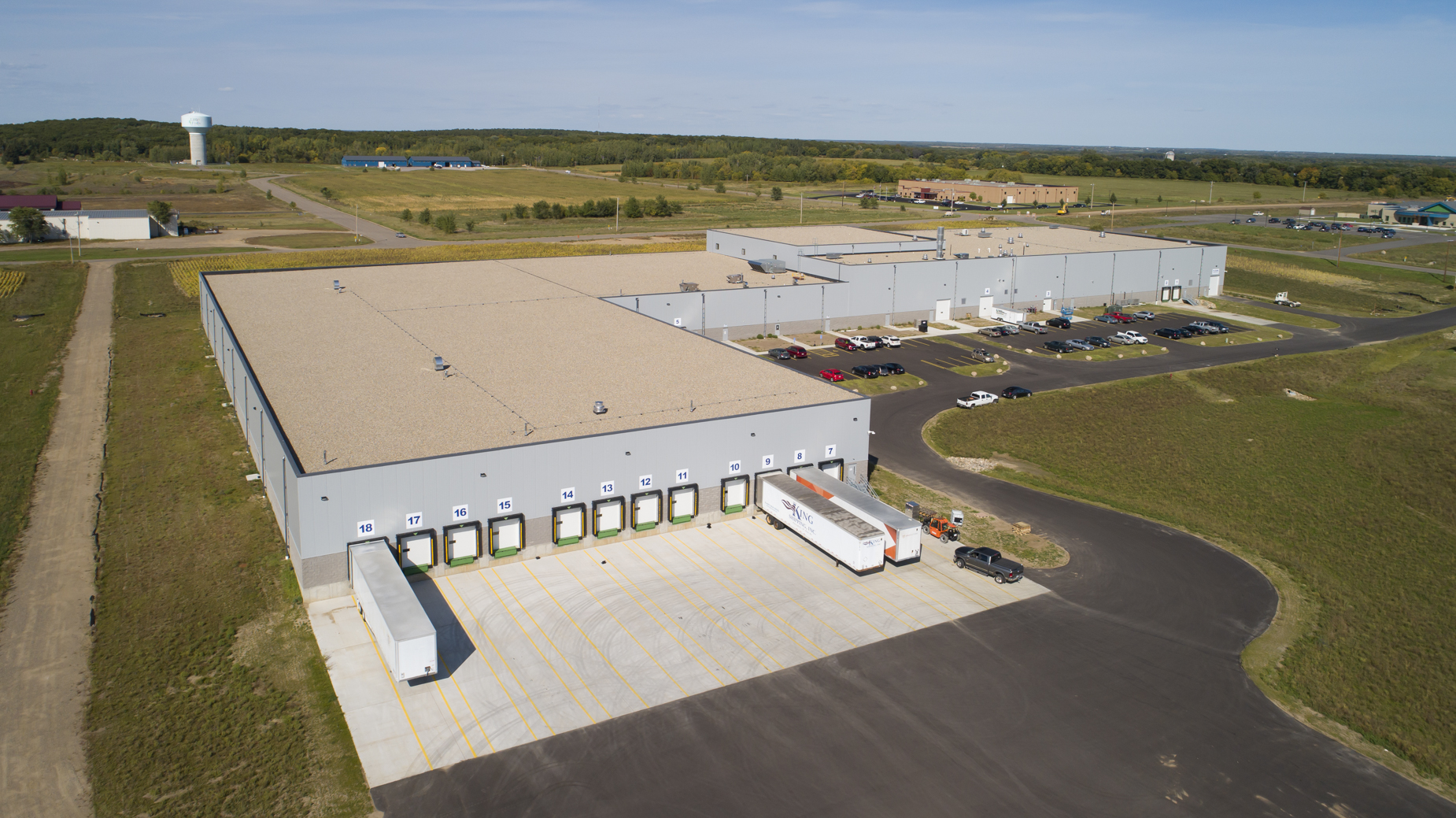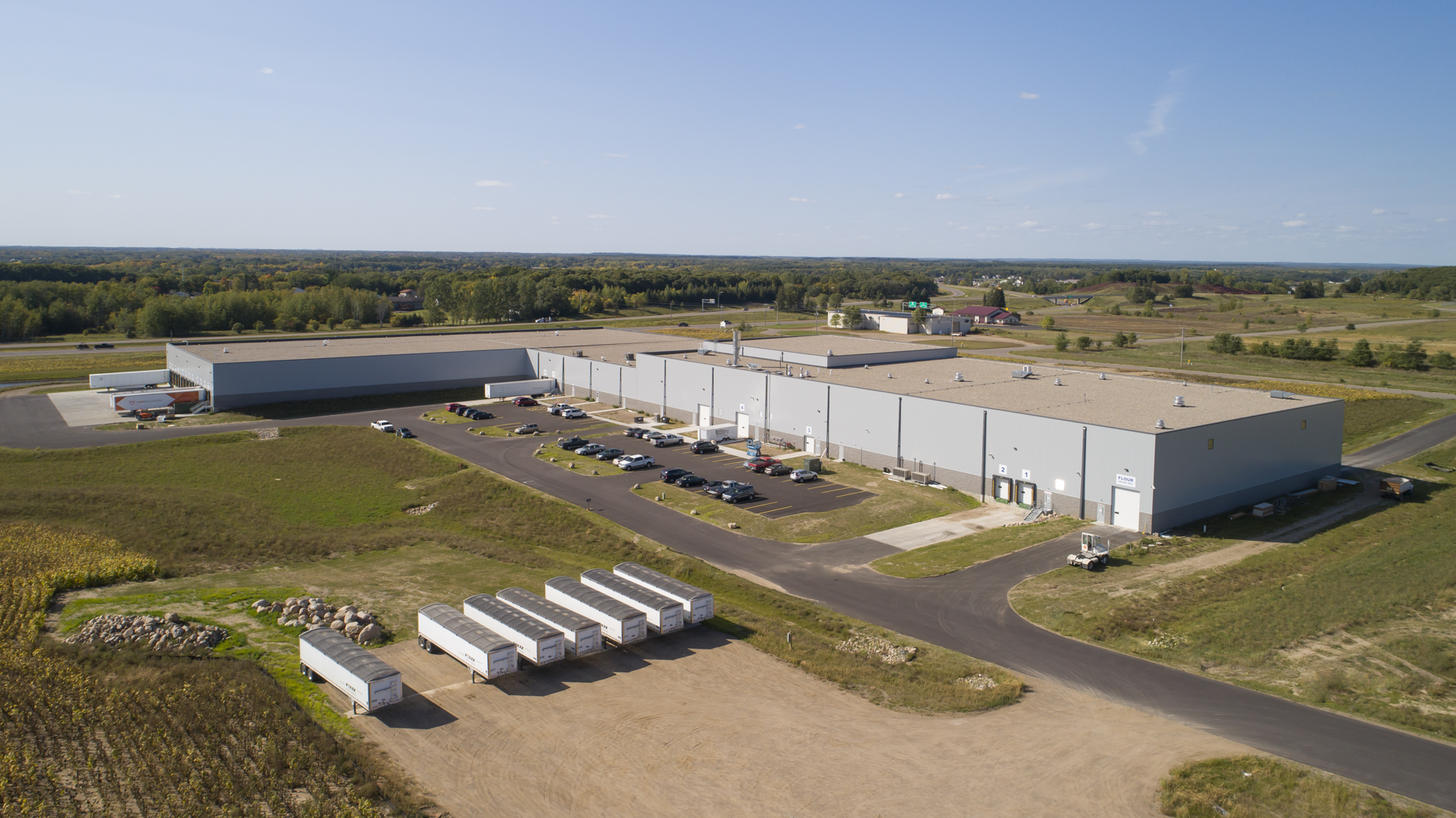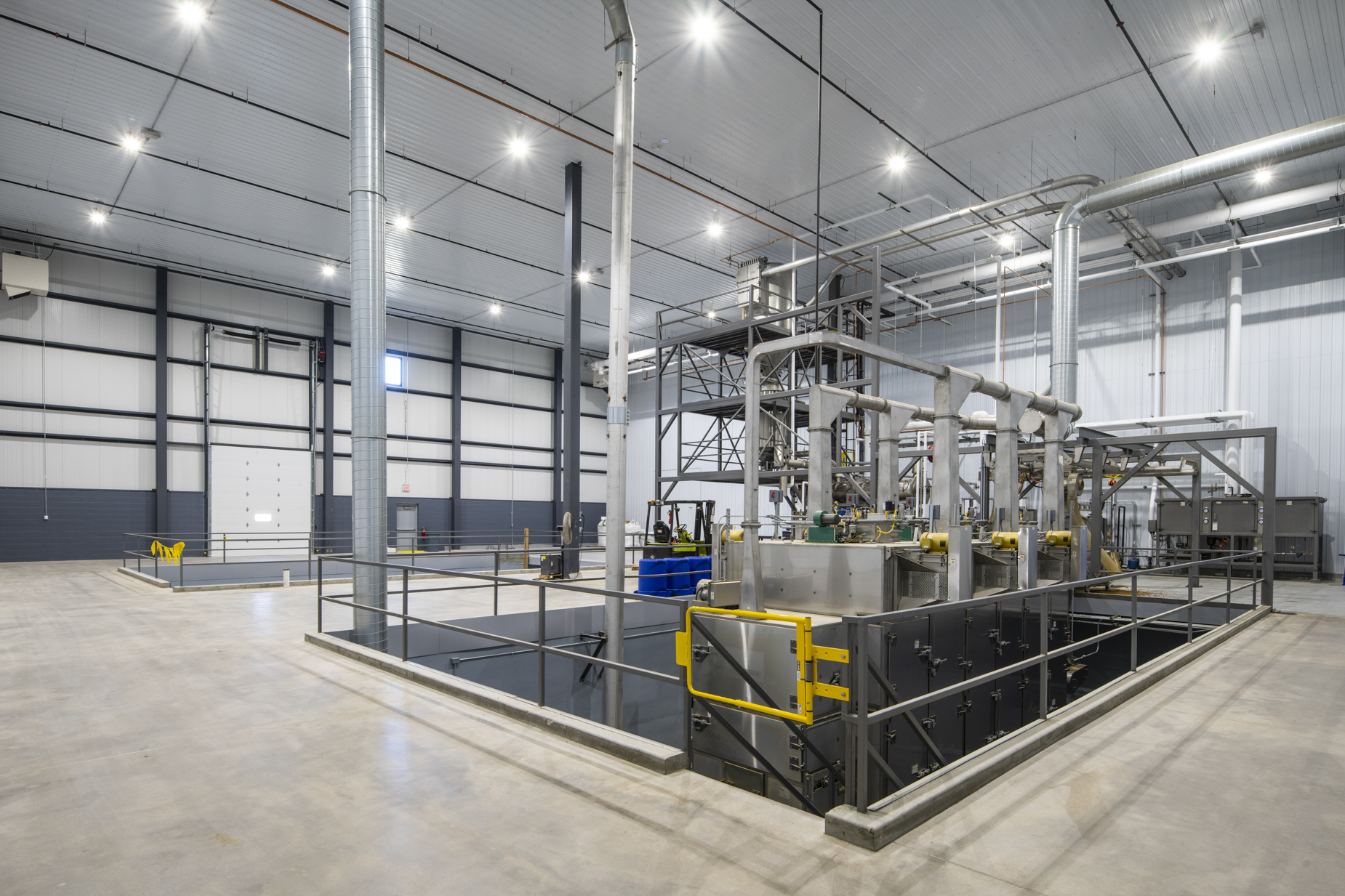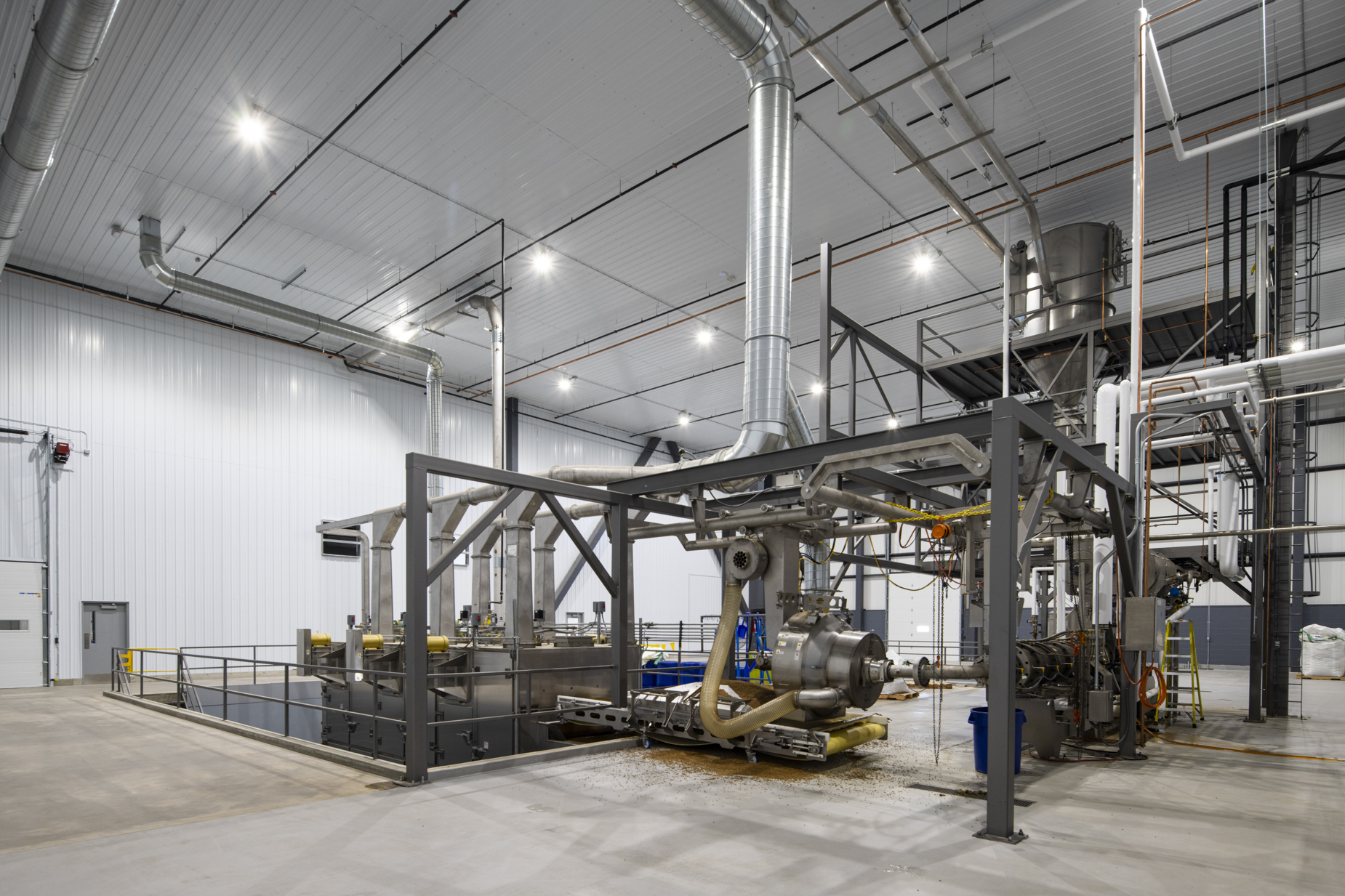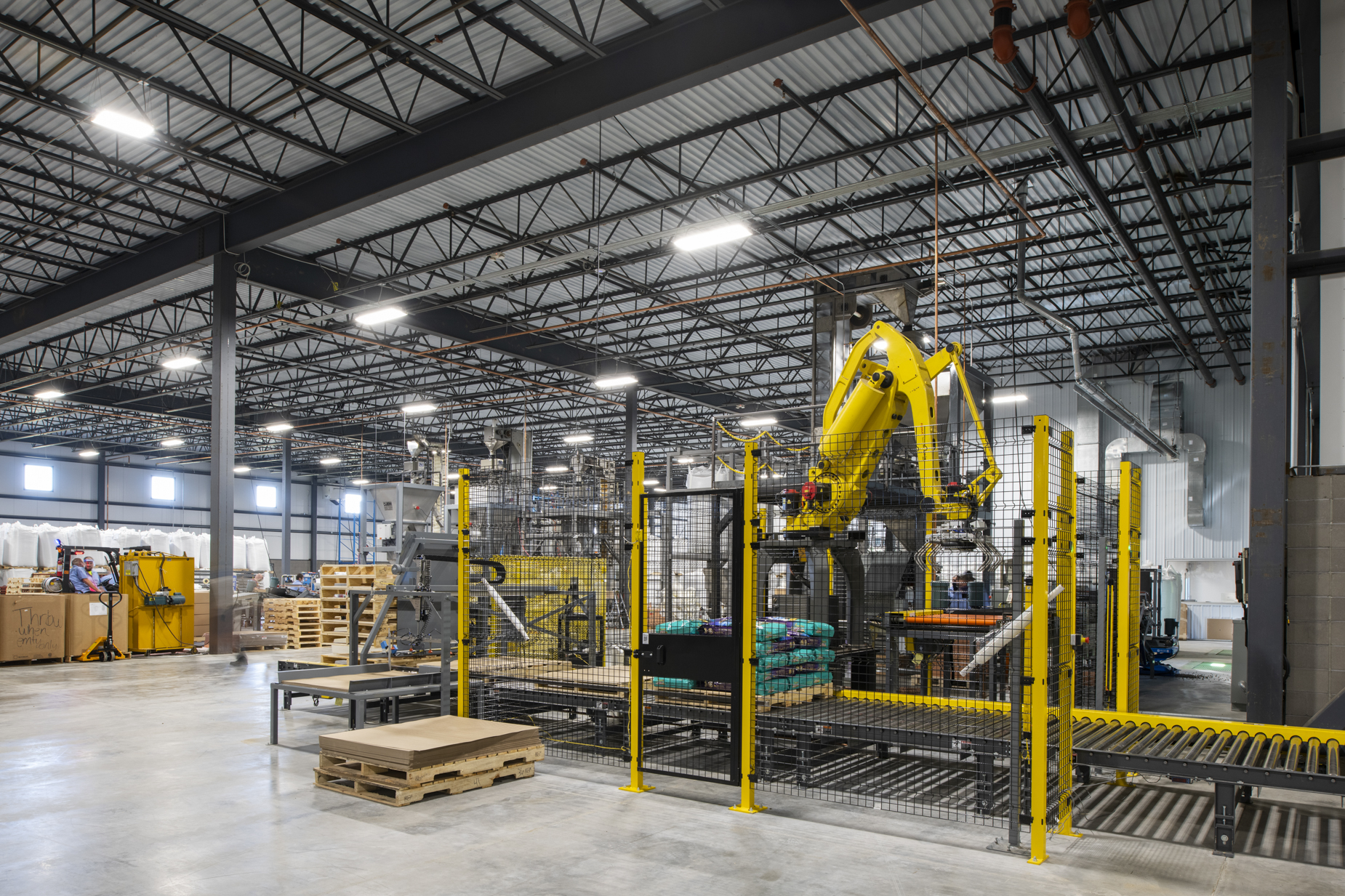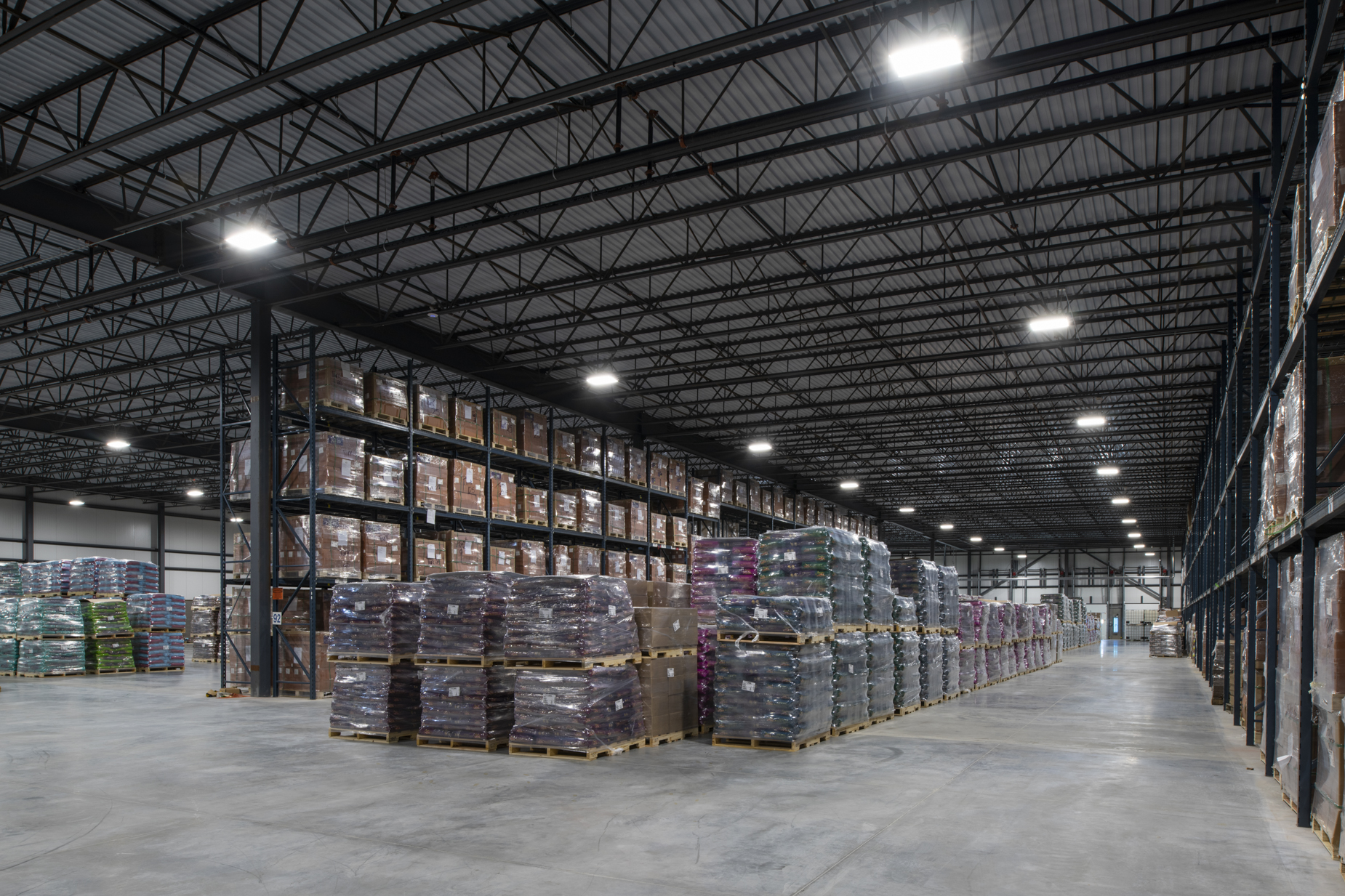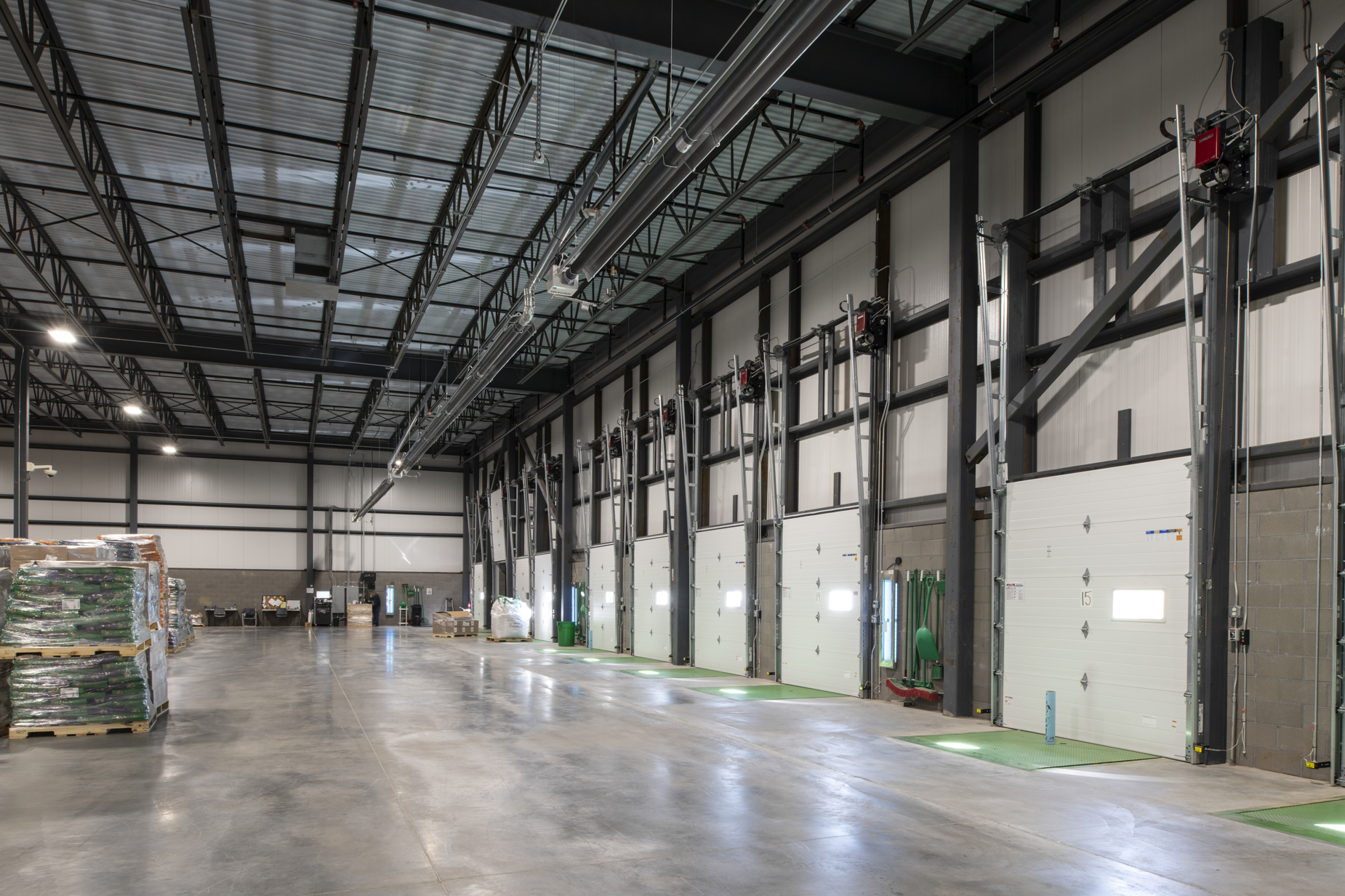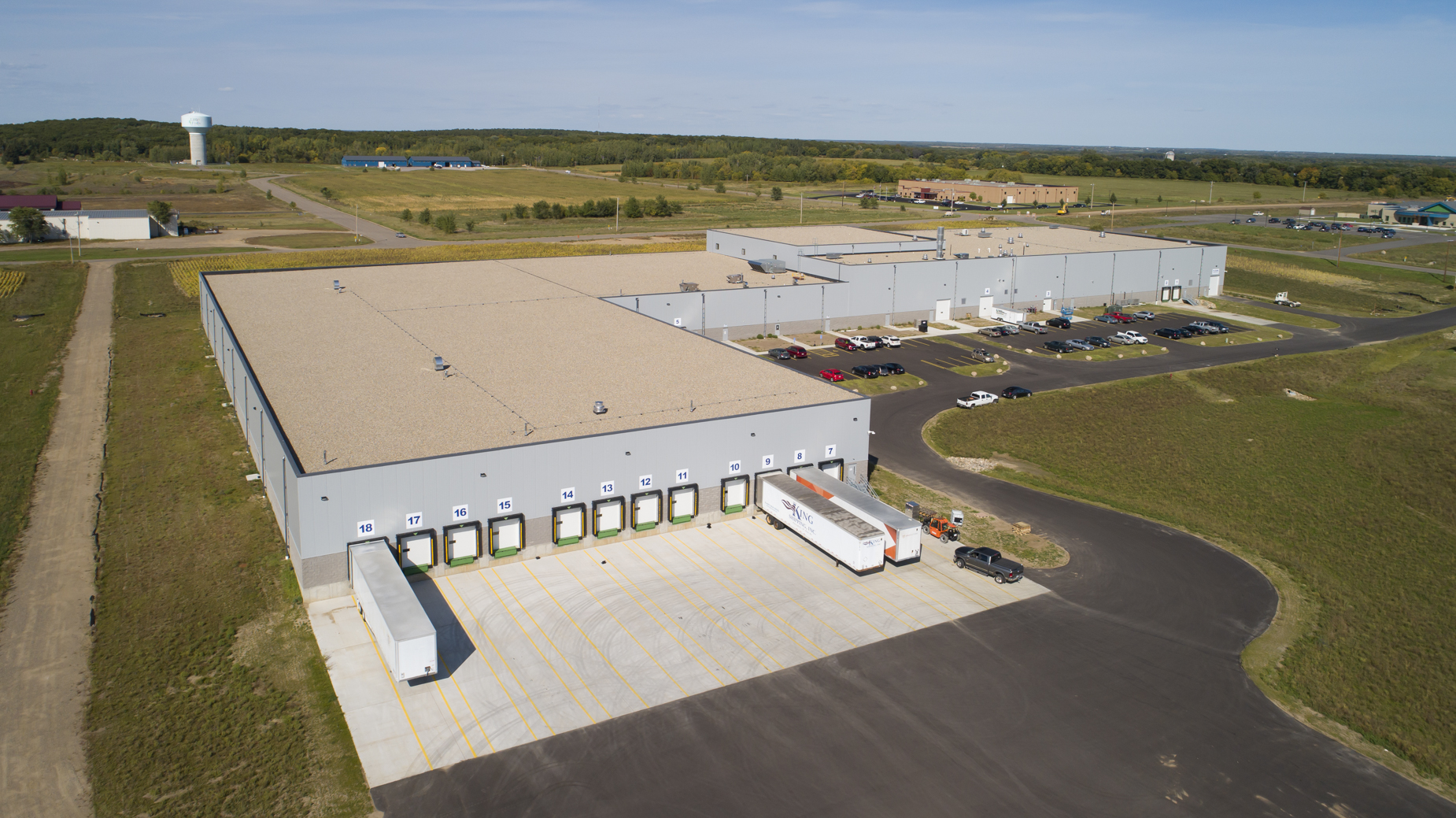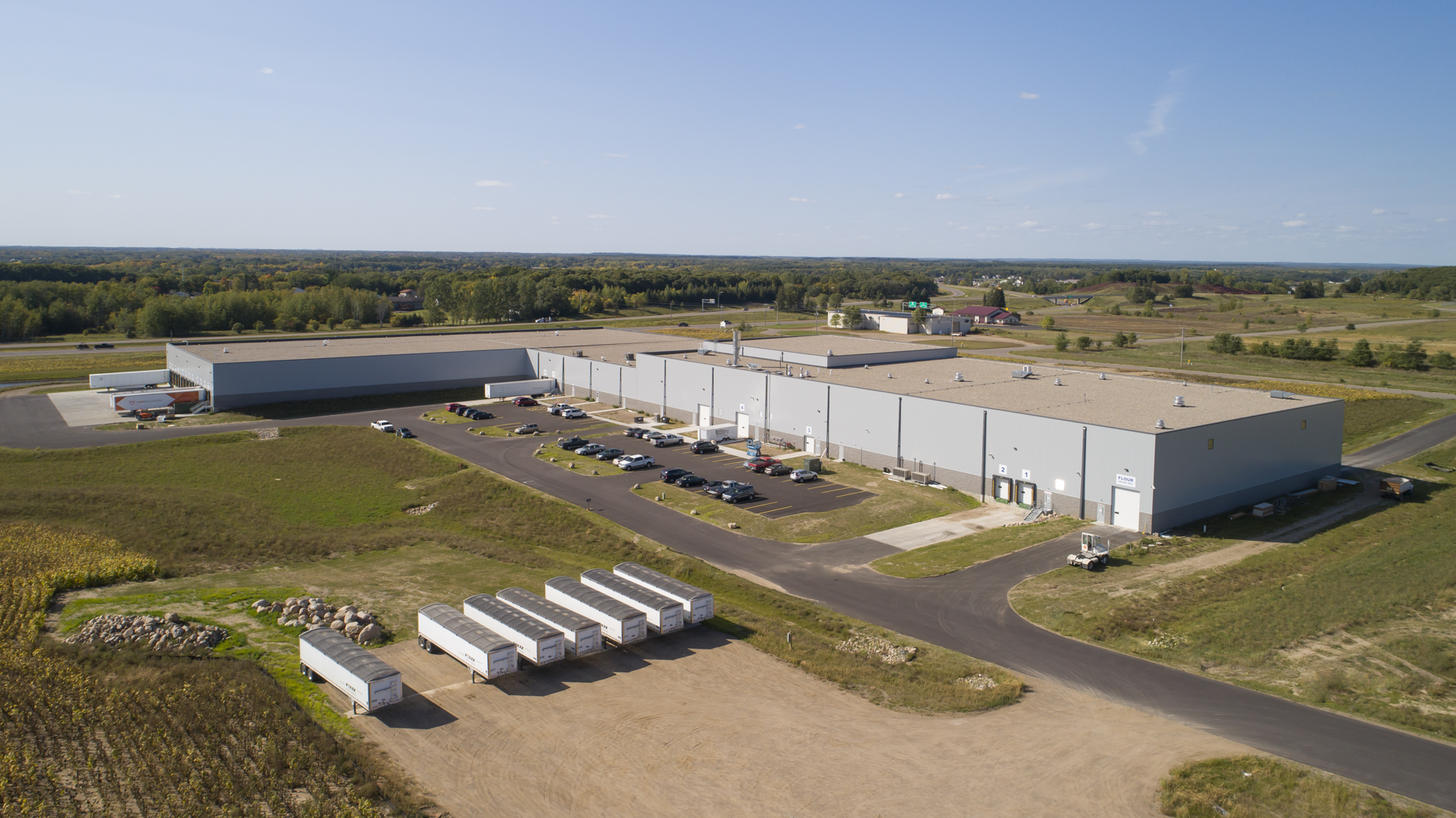 Barrett Petfood Innovations
Project Overview
Barrett Pet Food Innovations is a family-owned and operated pet food extrusion company. Growing at a rapid pace, the company produces over 150 different types of pet food from dog, cat and bird food to more exotic items such as turtle, fish and primate food. The final products are distributed locally as well as exported around the world.
Expanding to Little Falls, the 160,000 square foot facility would support the Brainerd plant in manufacturing, packaging and distribution. They retained Nor-Son for the design and construction of this new facility. State-of-the-art equipment, including an extruder that is the first to be installed in the United States, were custom designed throughout the fast-track construction schedule. Nor-Son continually worked to ensure the building was sized properly and not exceed the owner's budget.
While the new facility is a conventional, red iron steel building, upgrades to the roof with fully adhered air/vapor barrier and a higher wind speed warranty were added. Early in the design stage, a building envelope consultant was brought in to eliminate any concerns of moisture getting into the assemblies since the process of their food production creates a lot of humidity. Proper continuity of the air barrier in roof and wall assemblies were also ensured.
MN-ND Associated Builders and Contractors State Award Winner for Excellence in Construction.