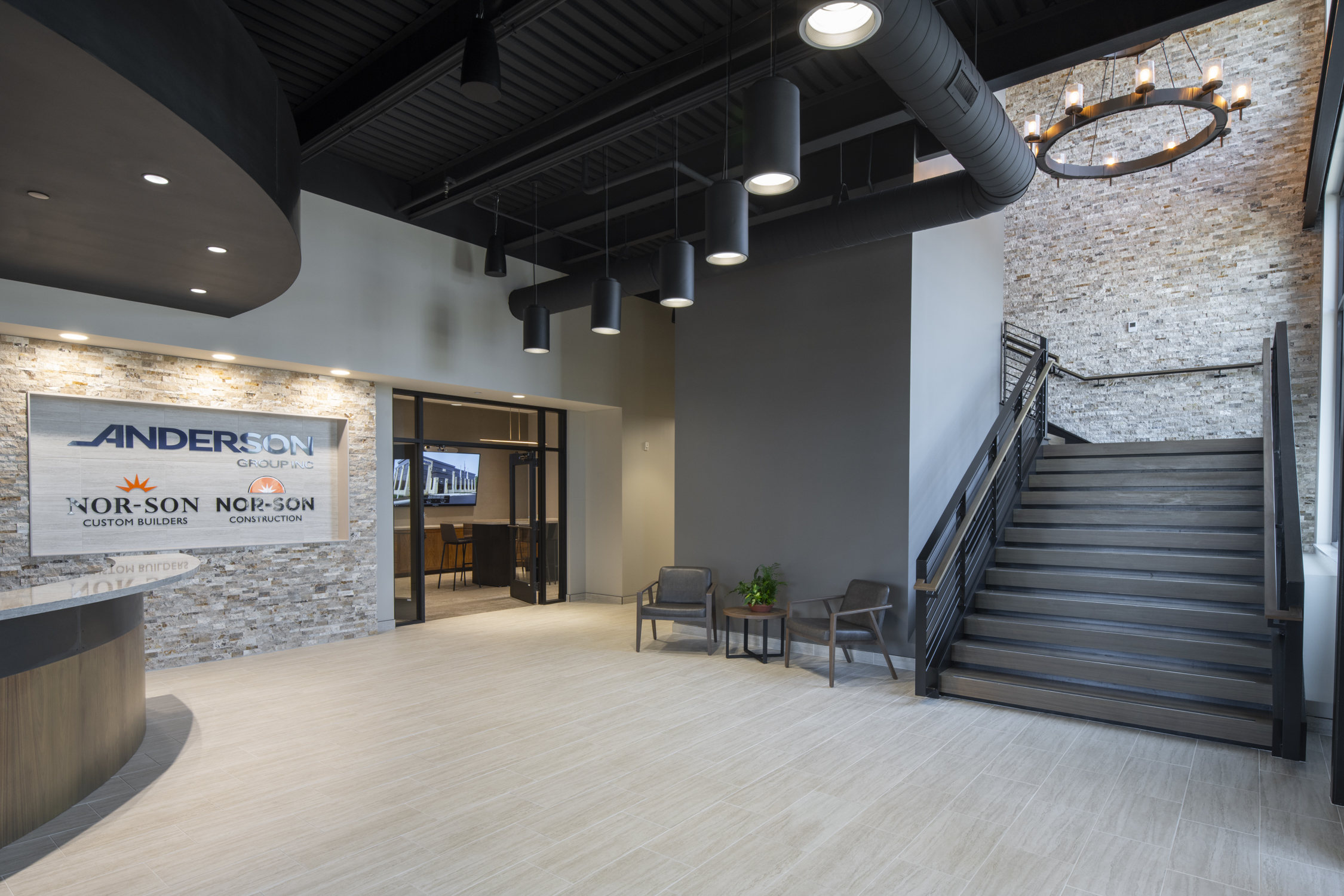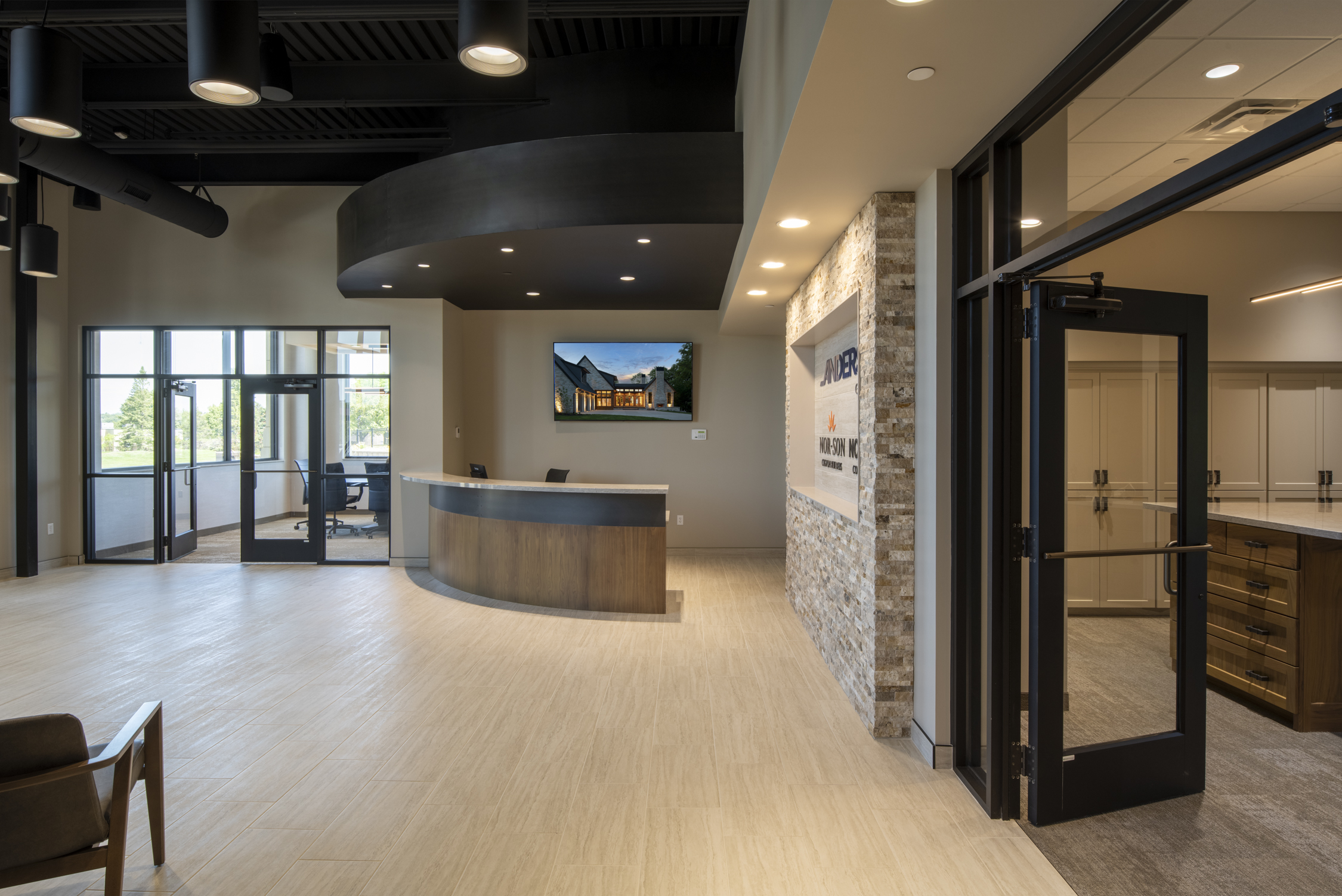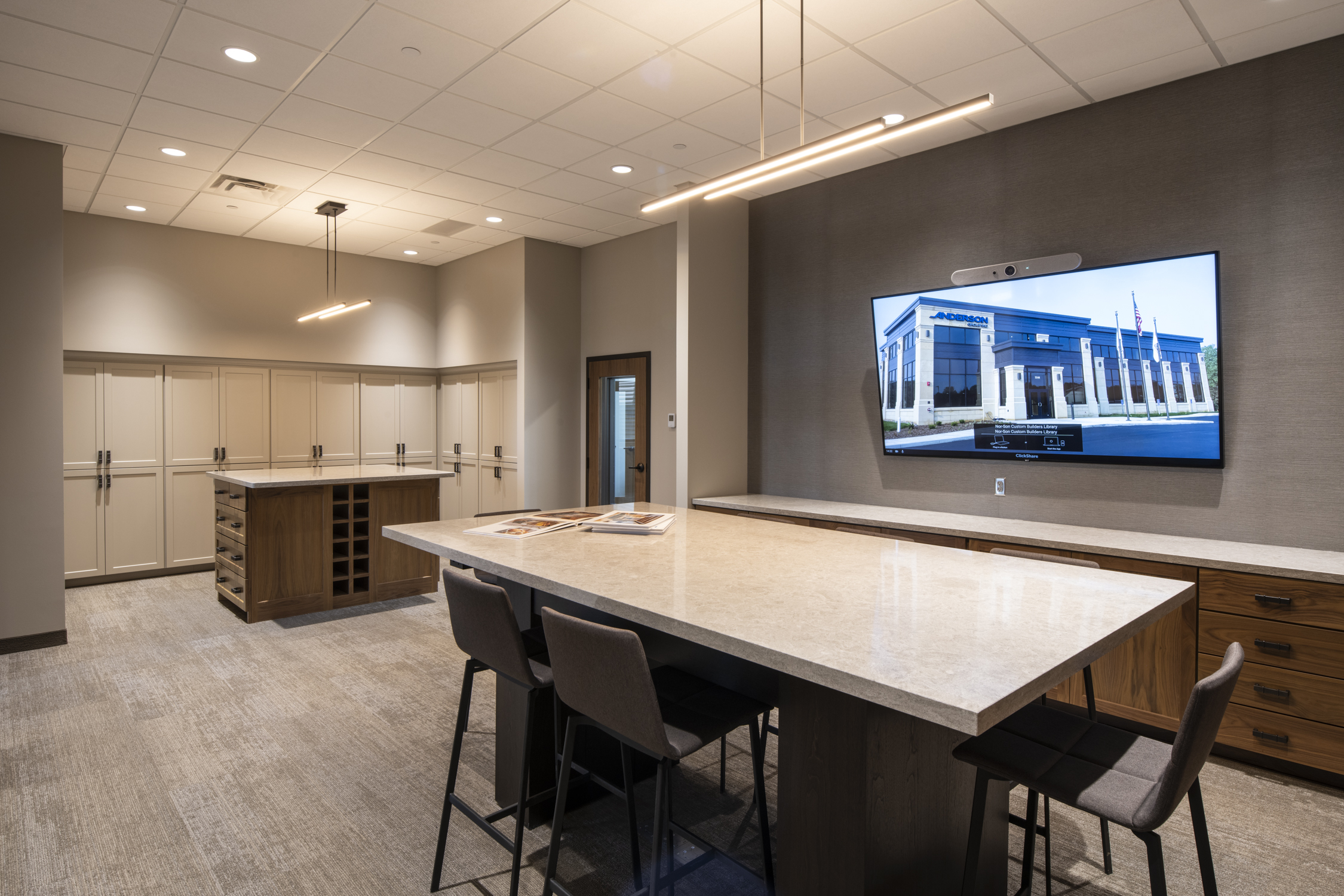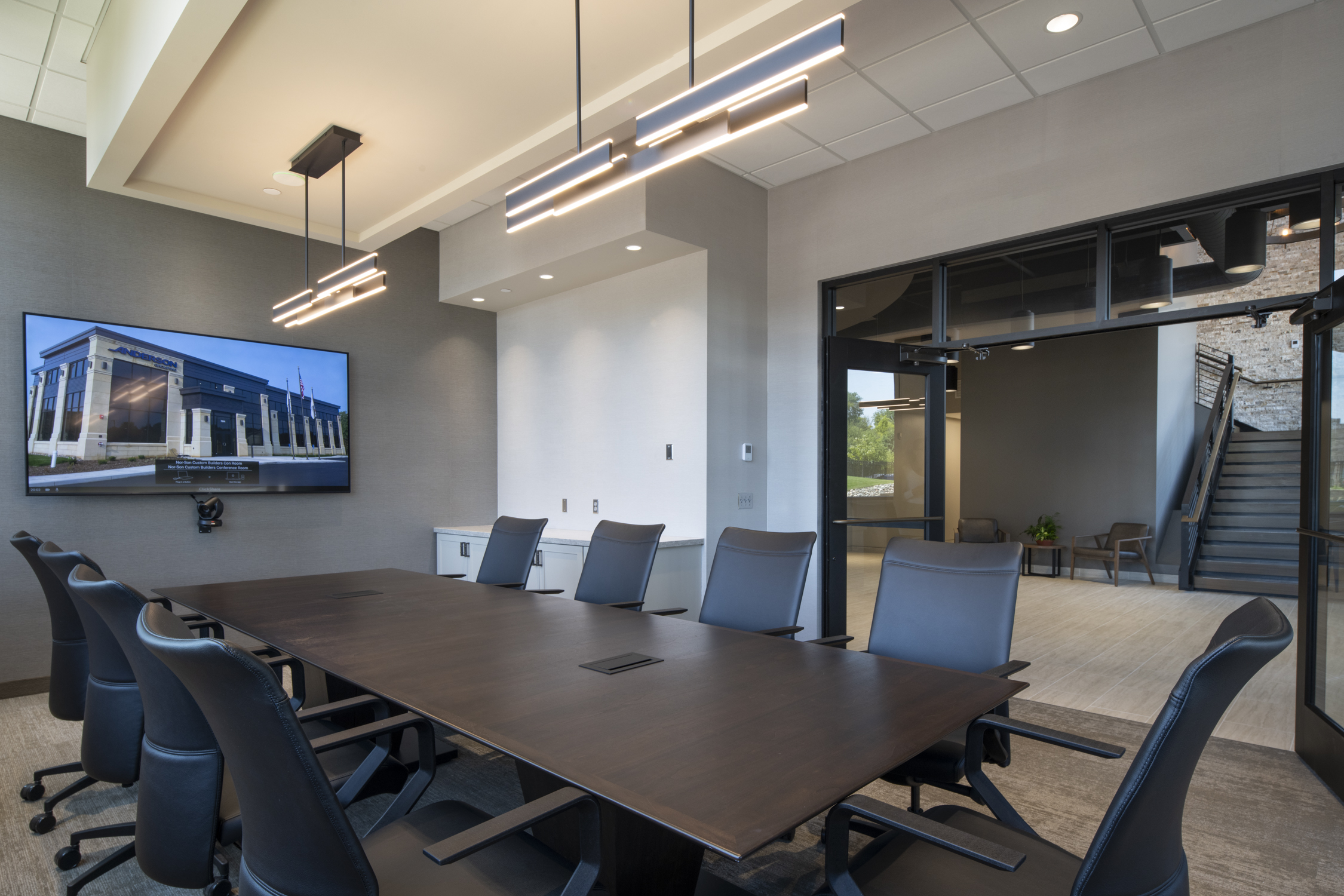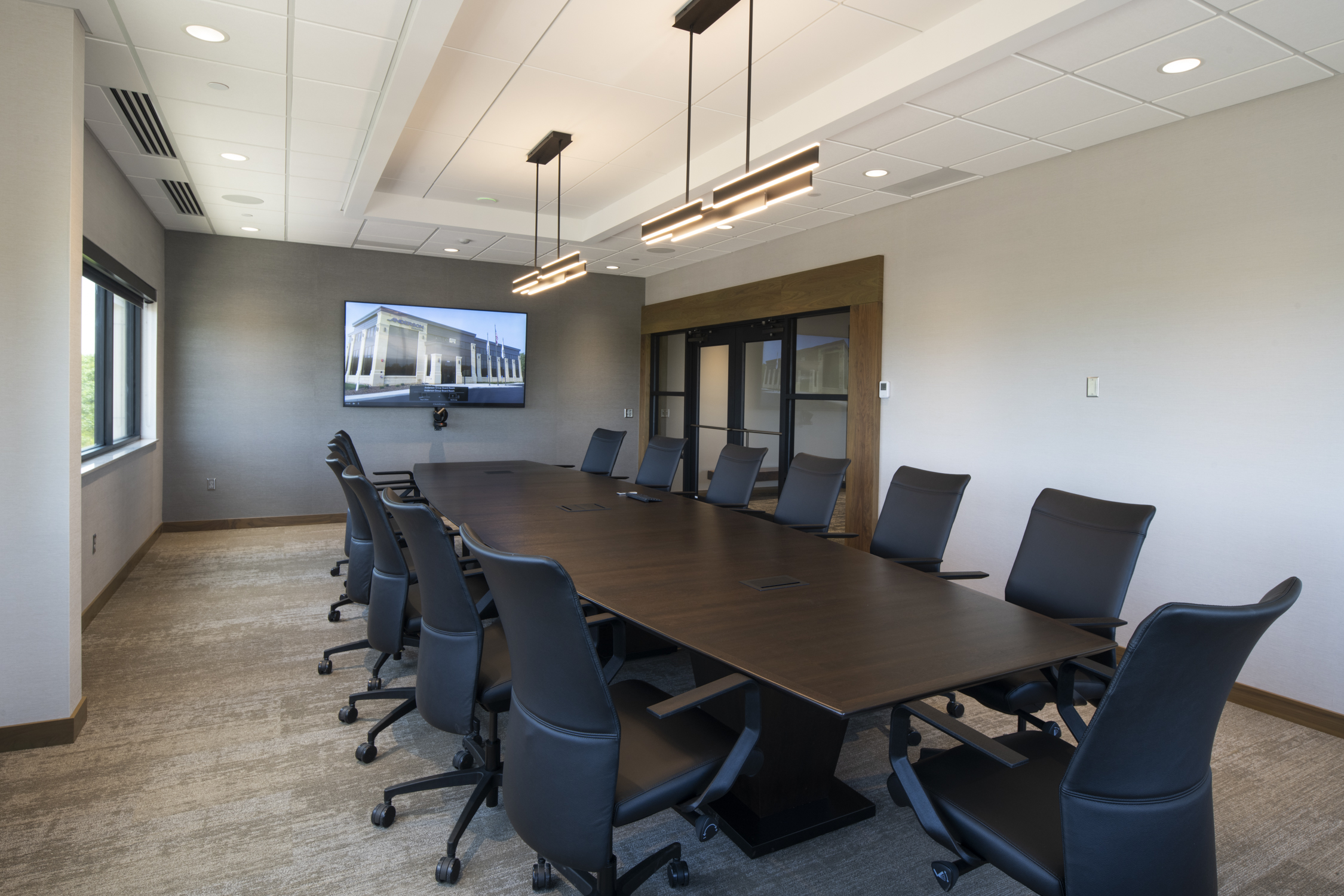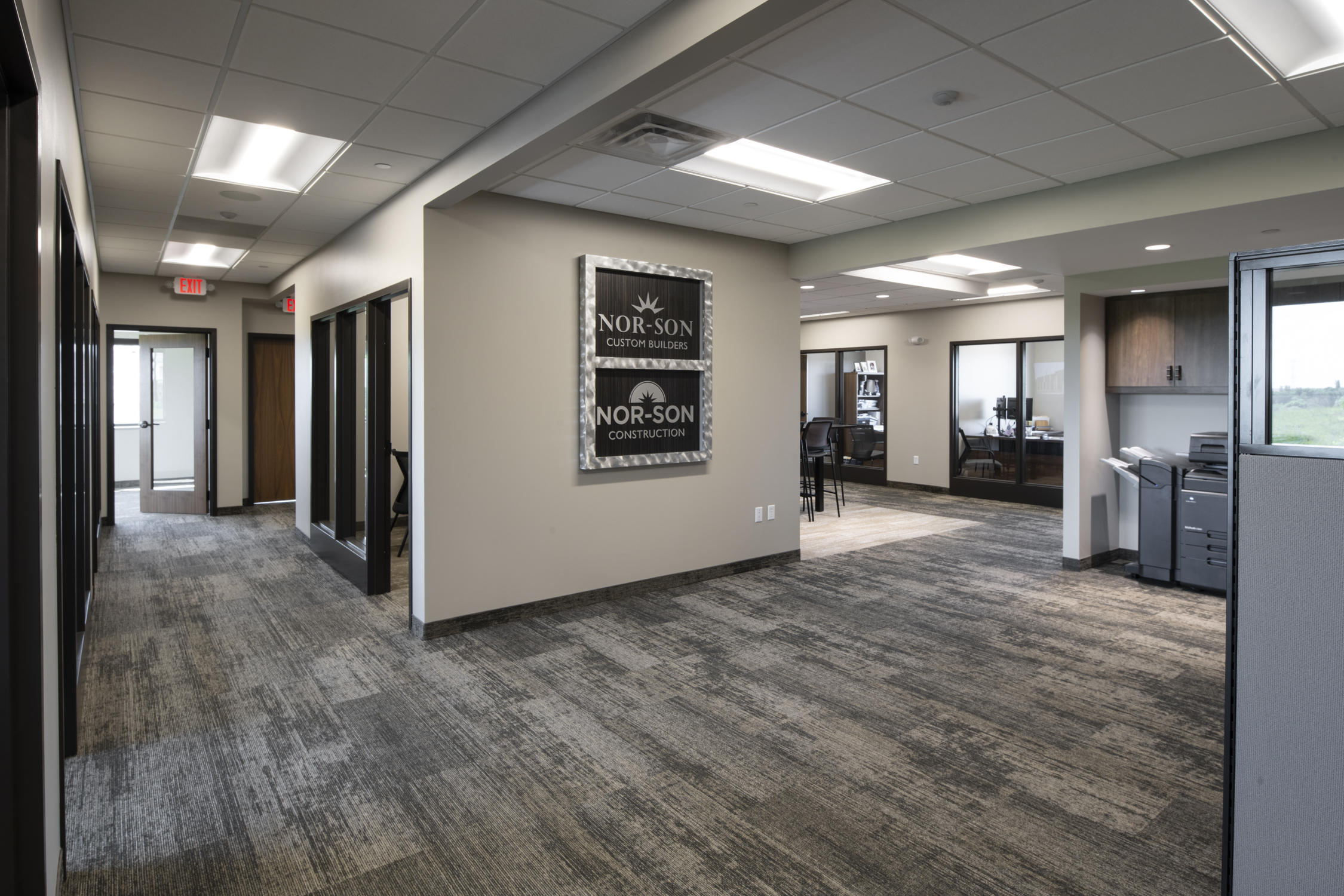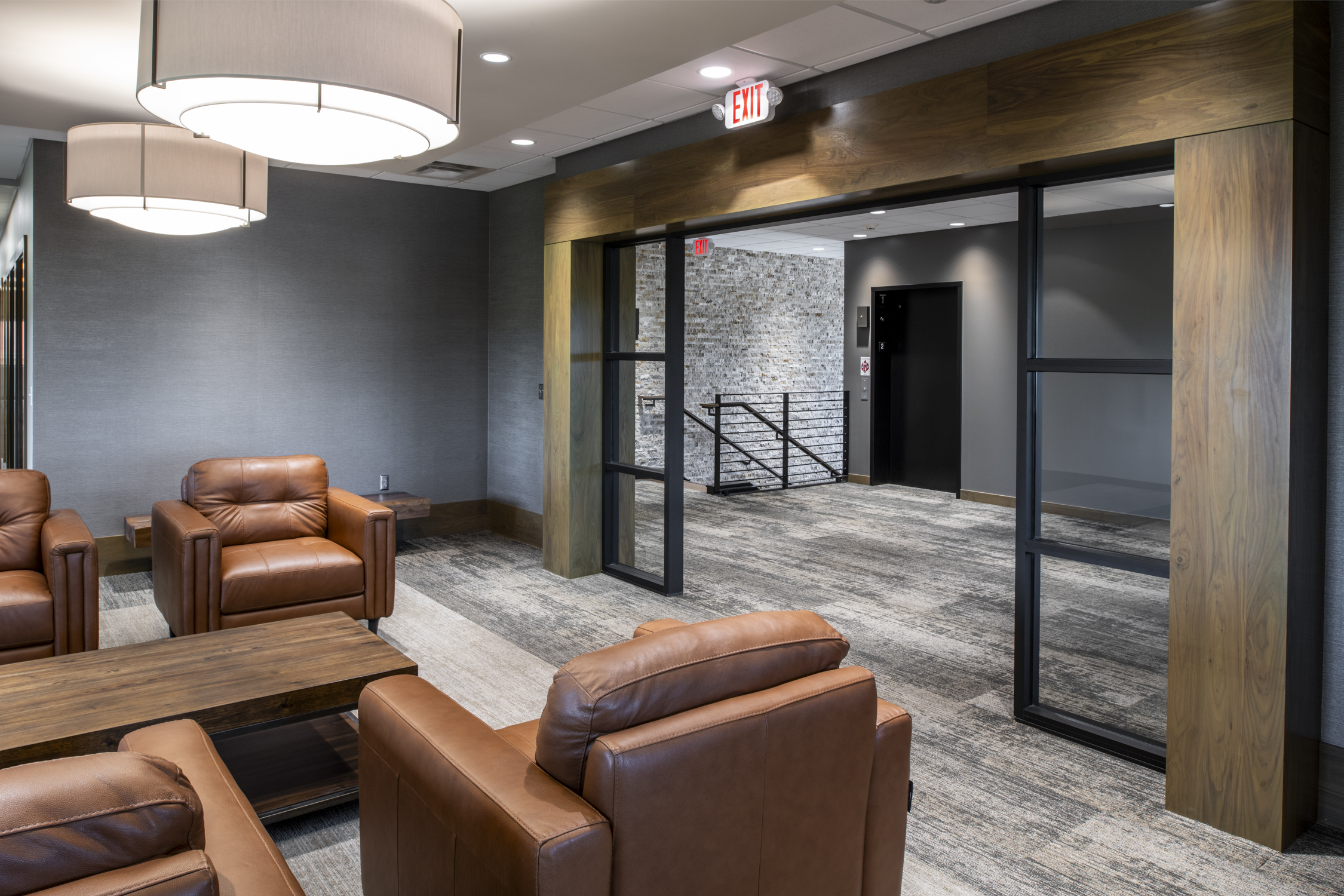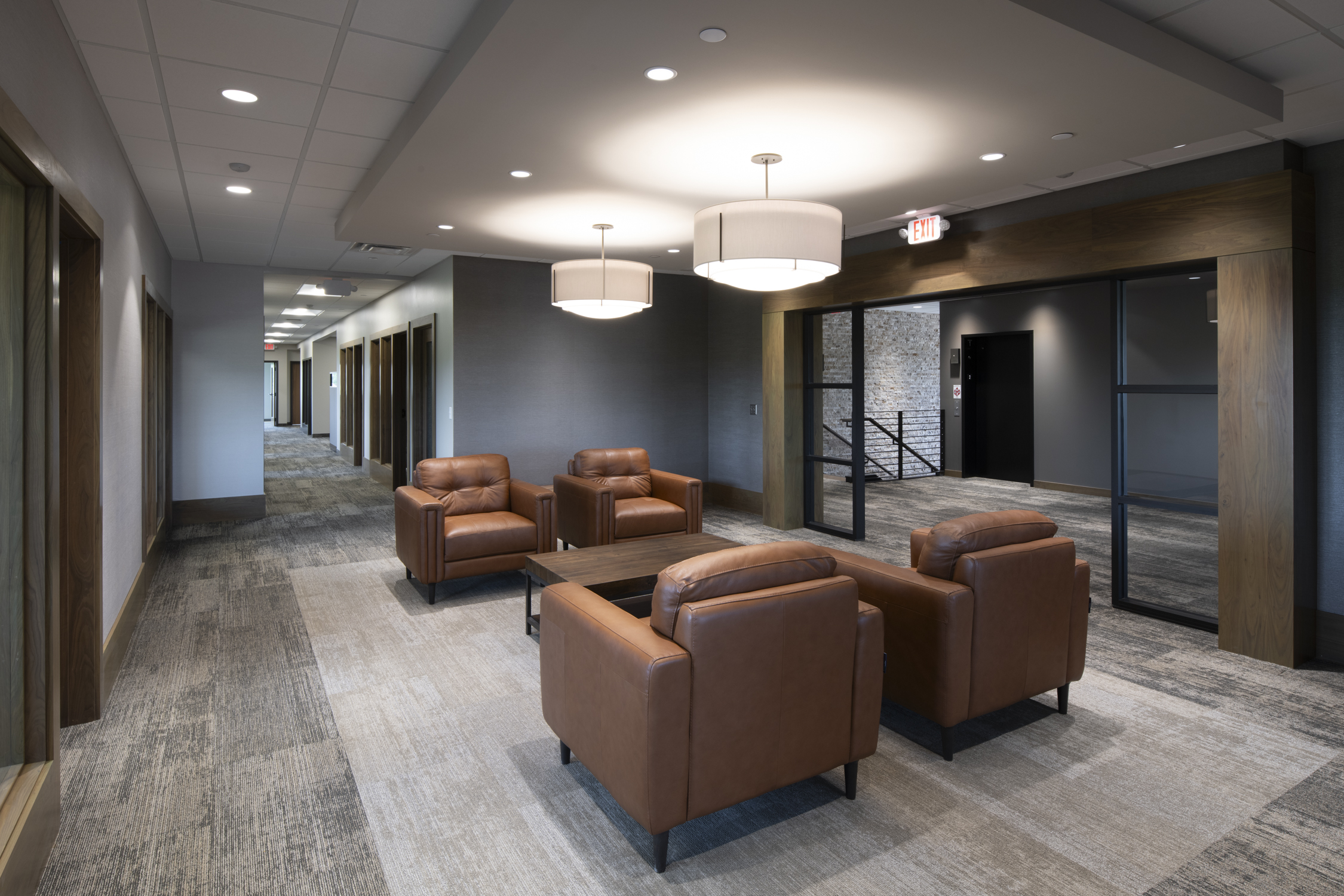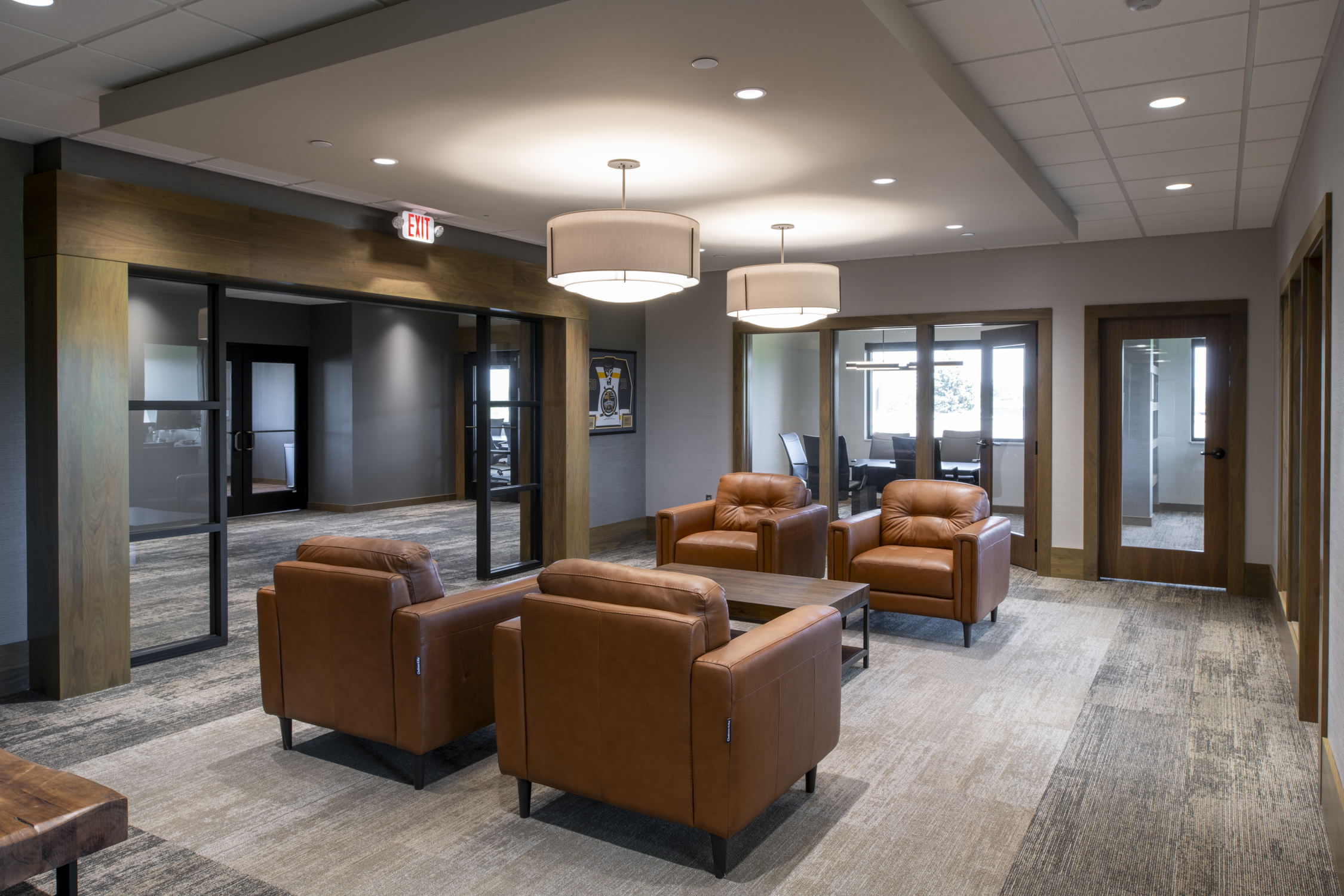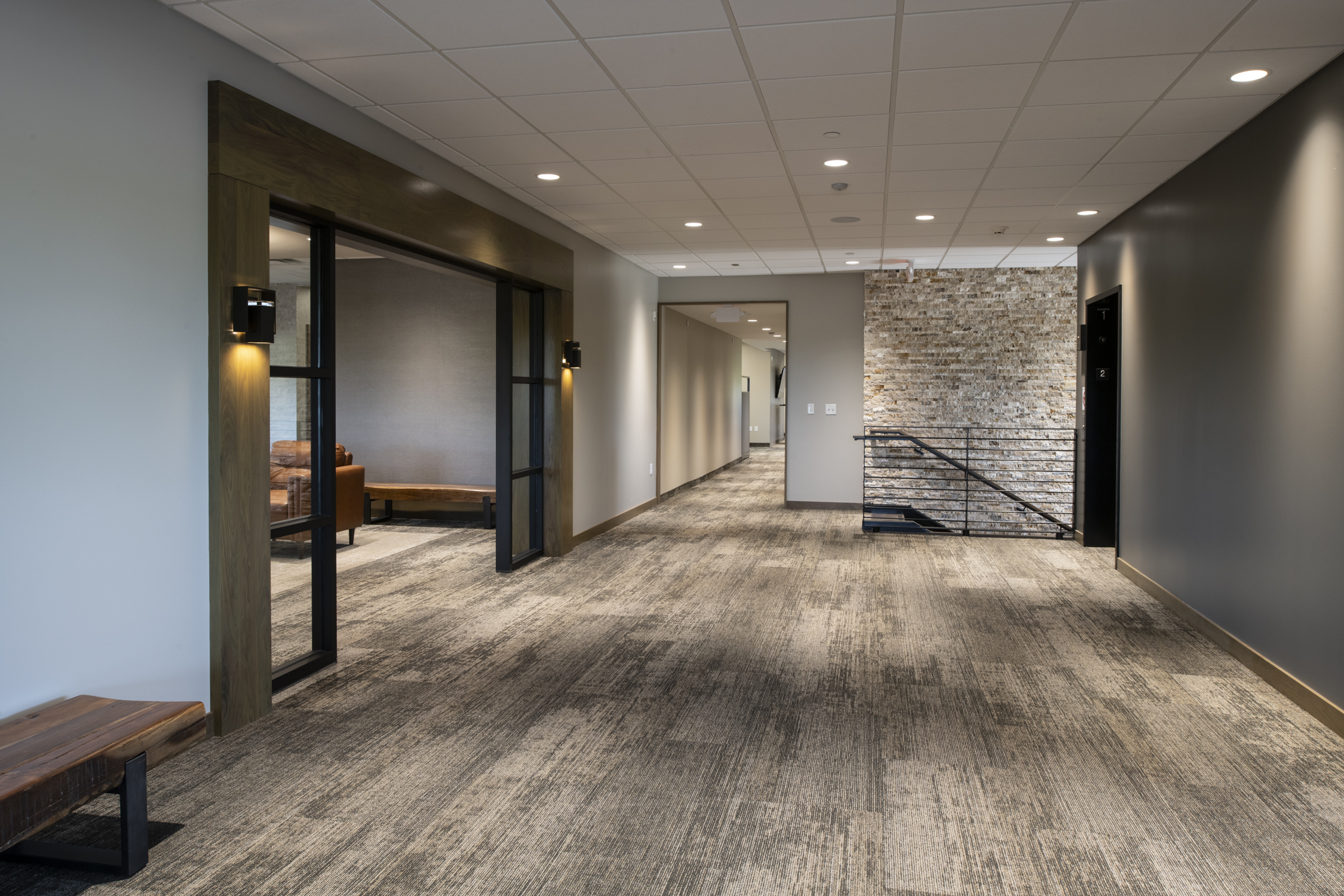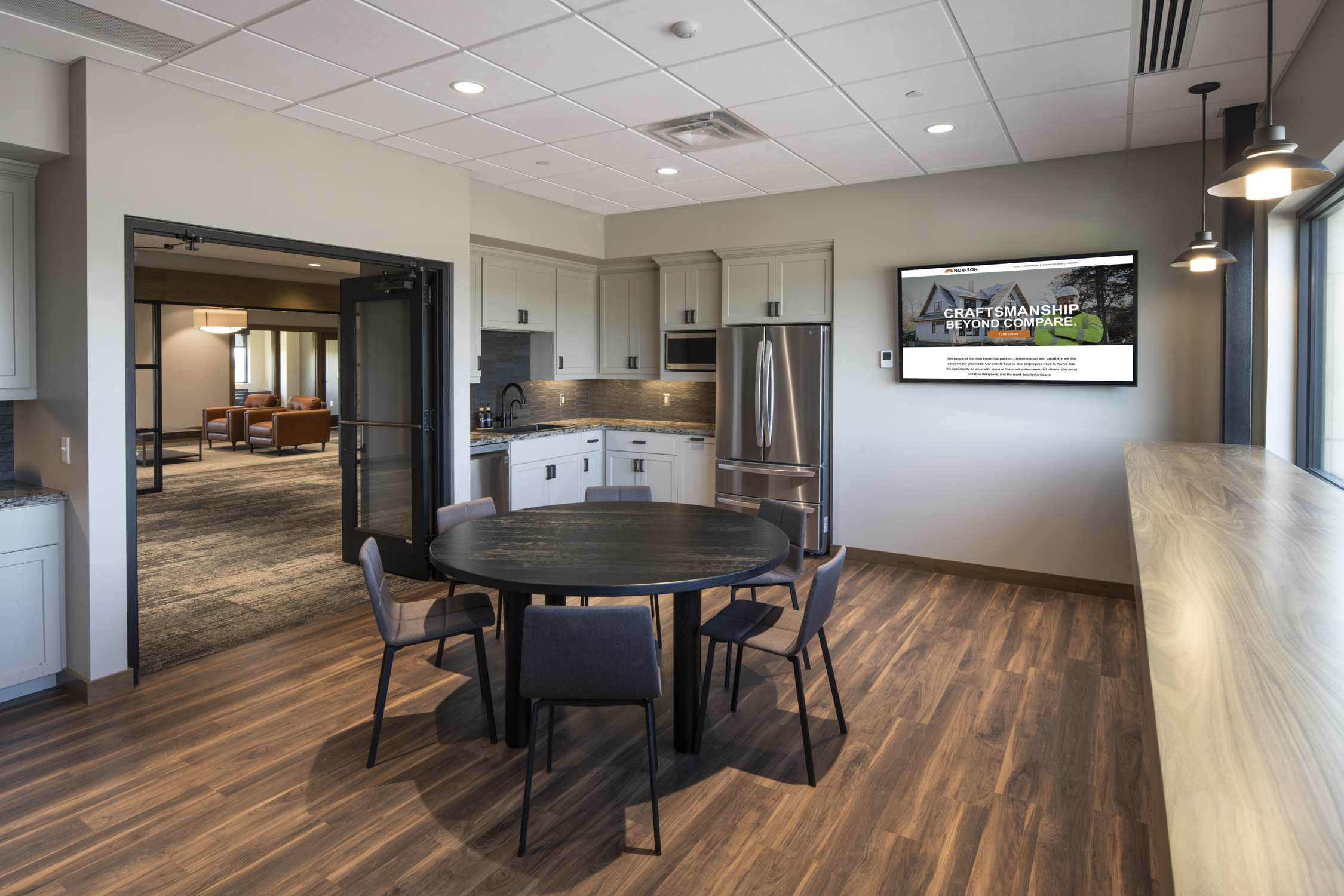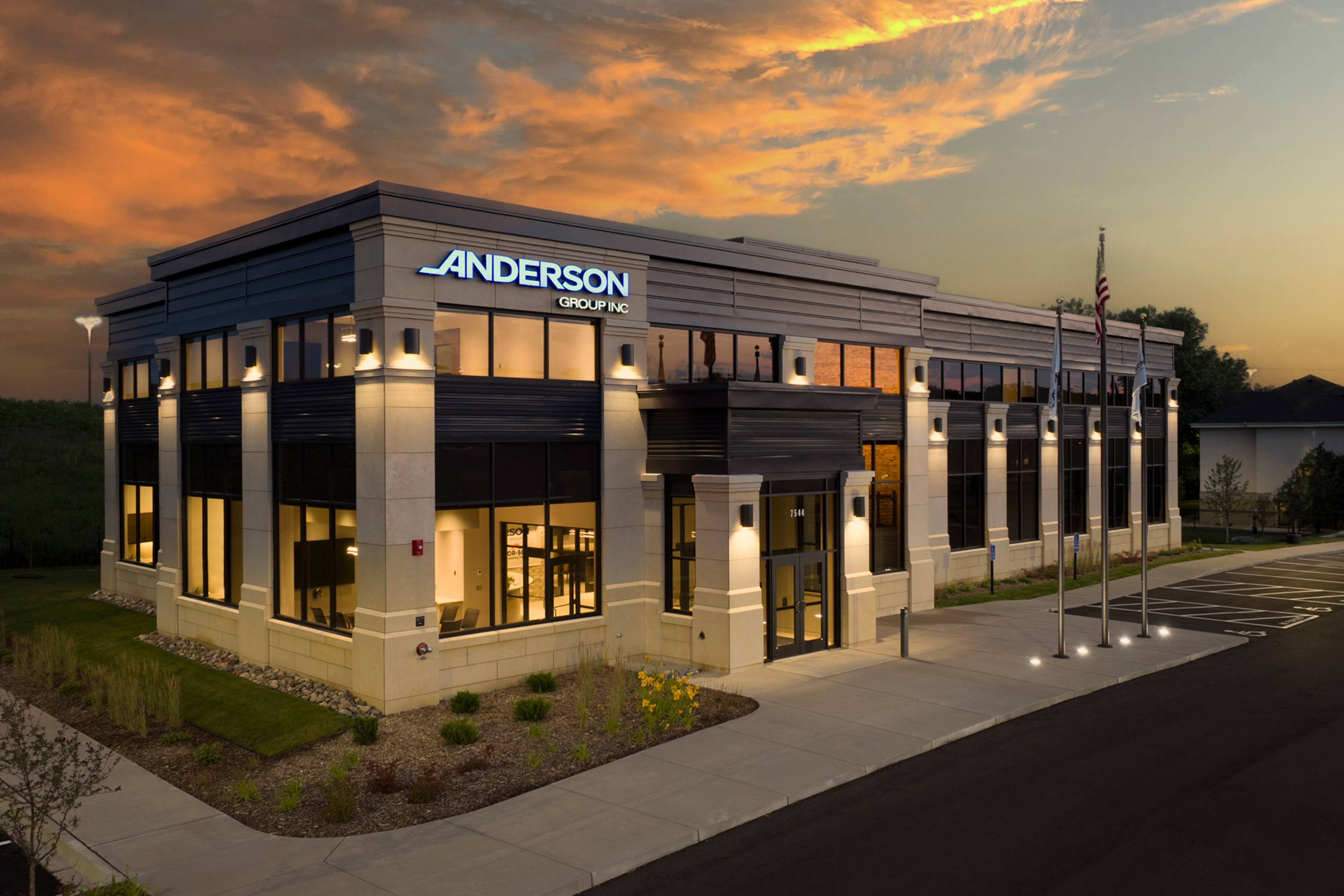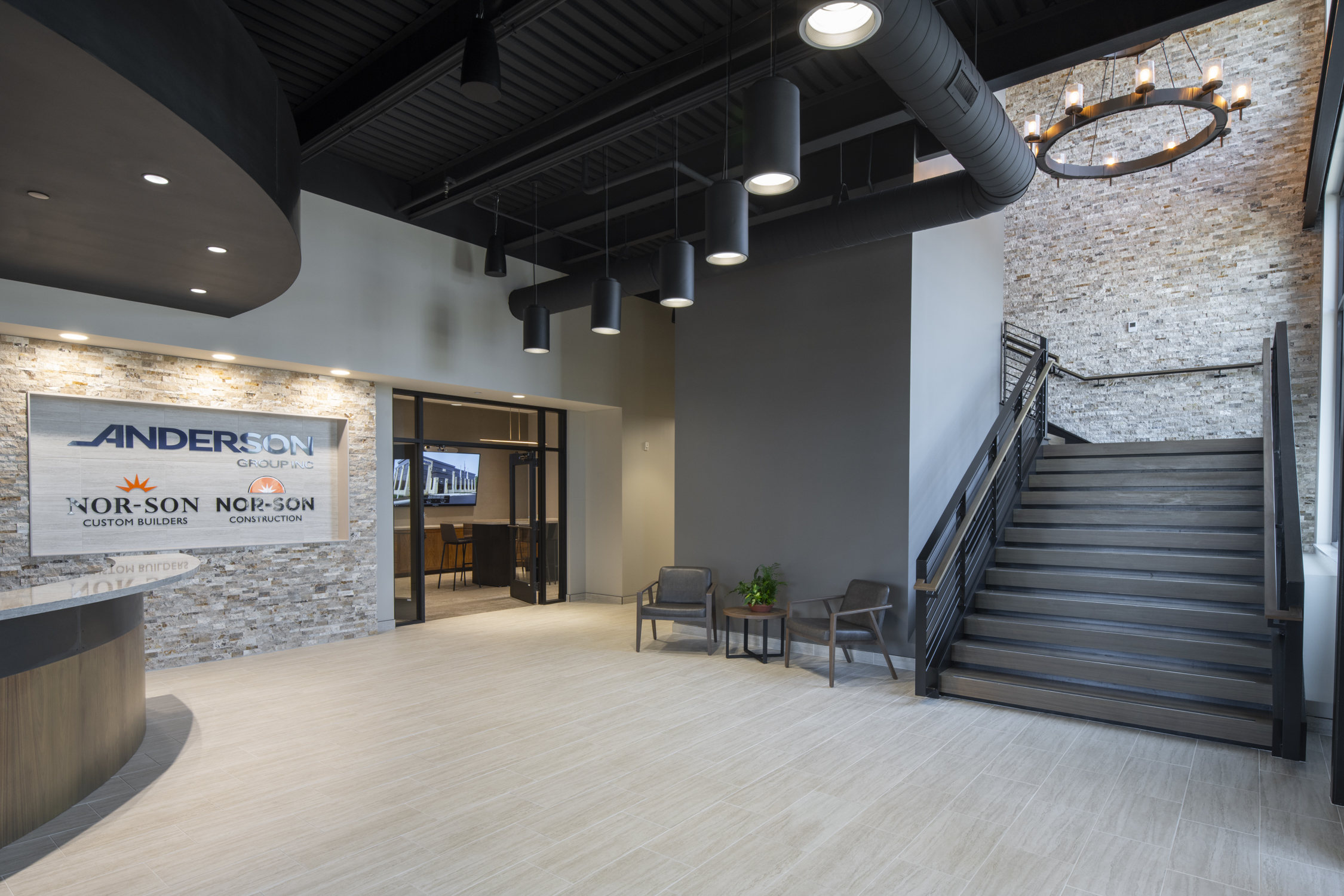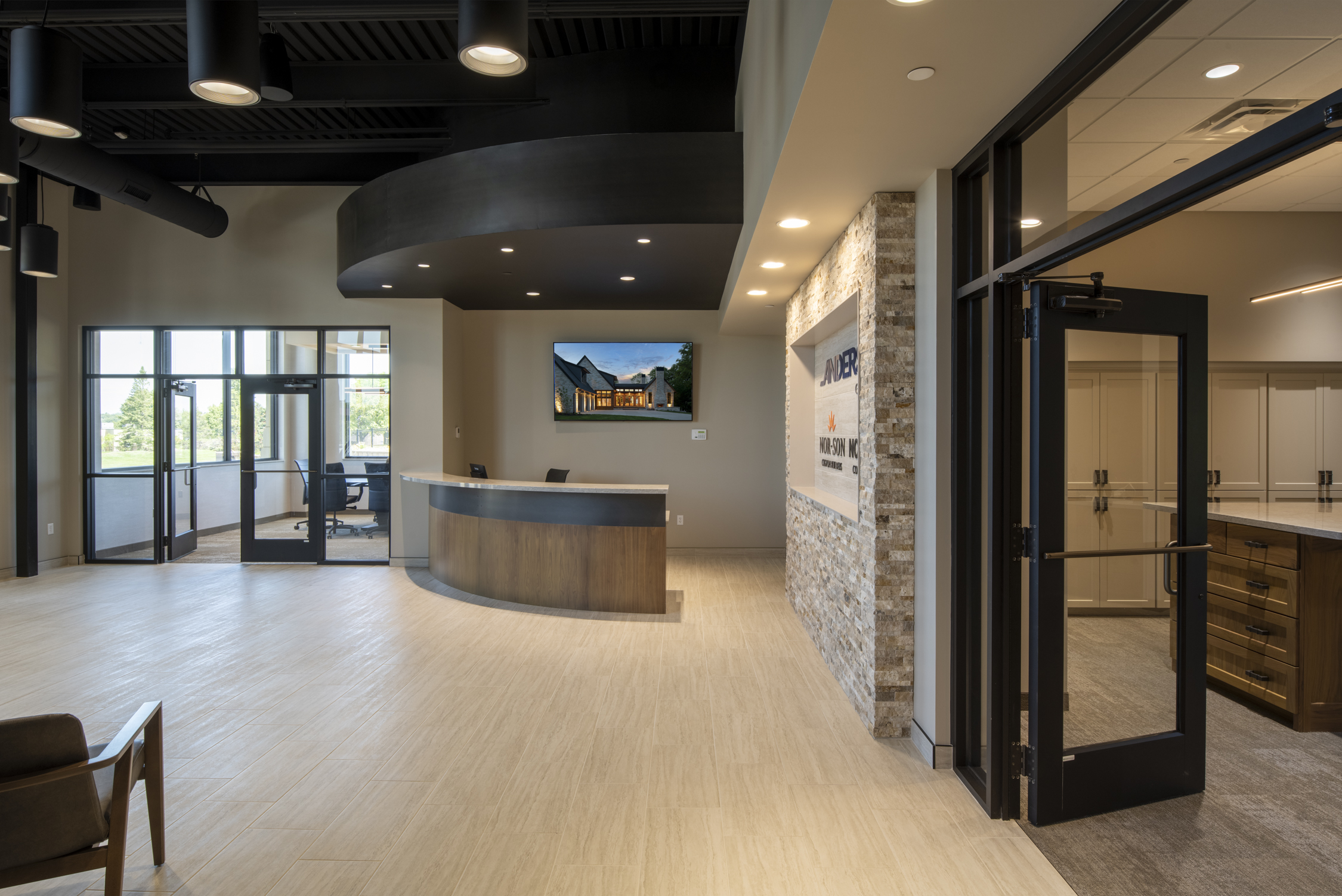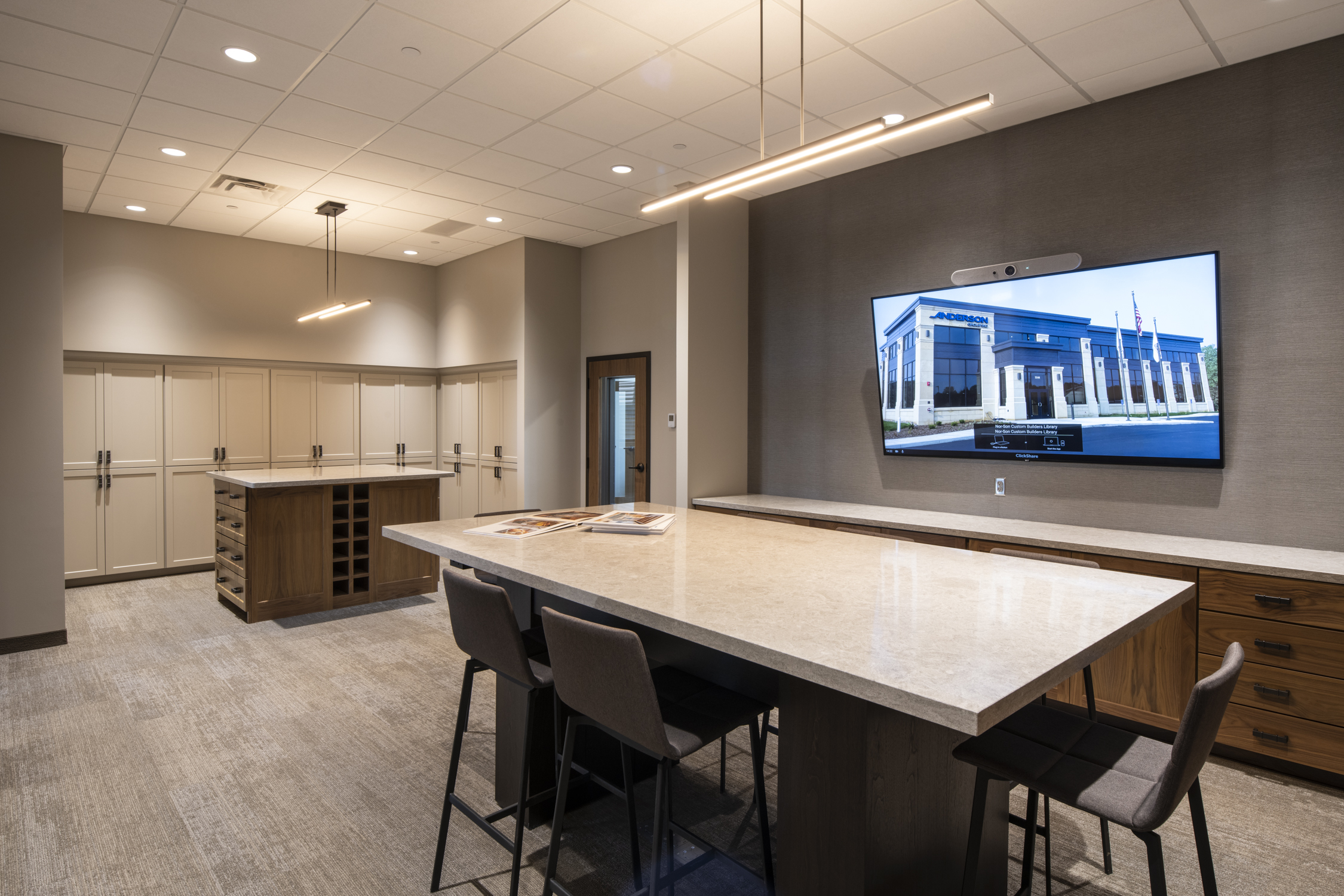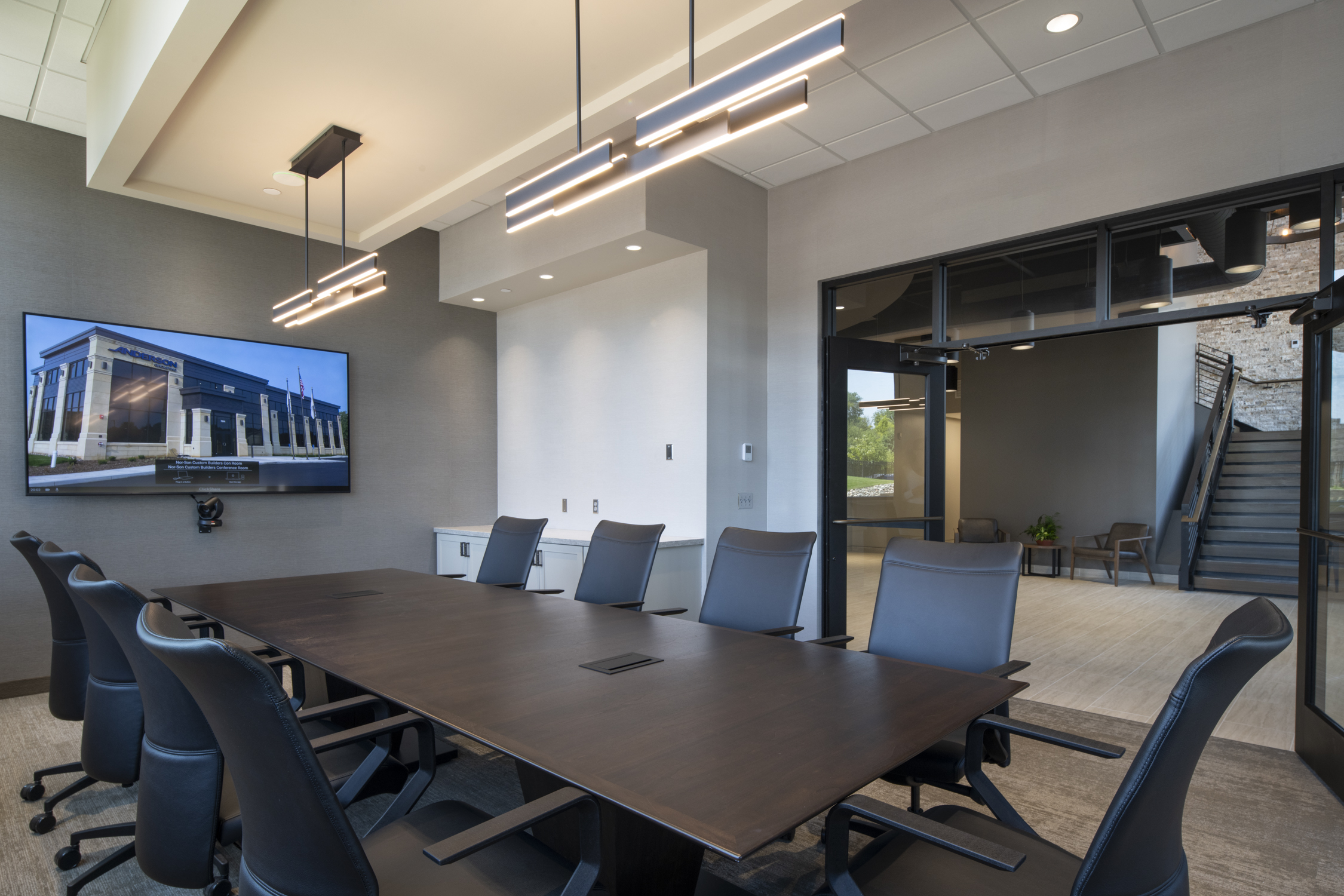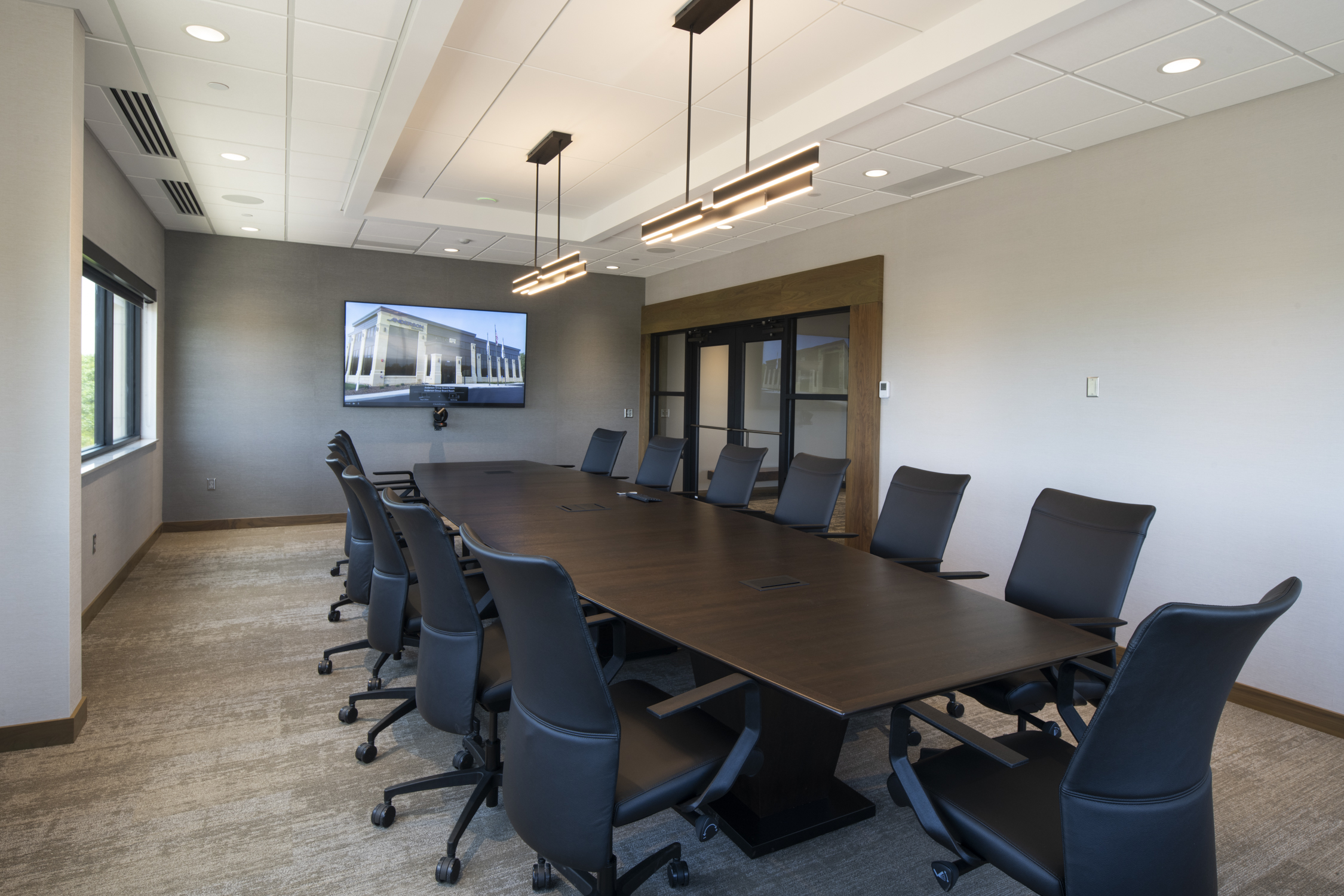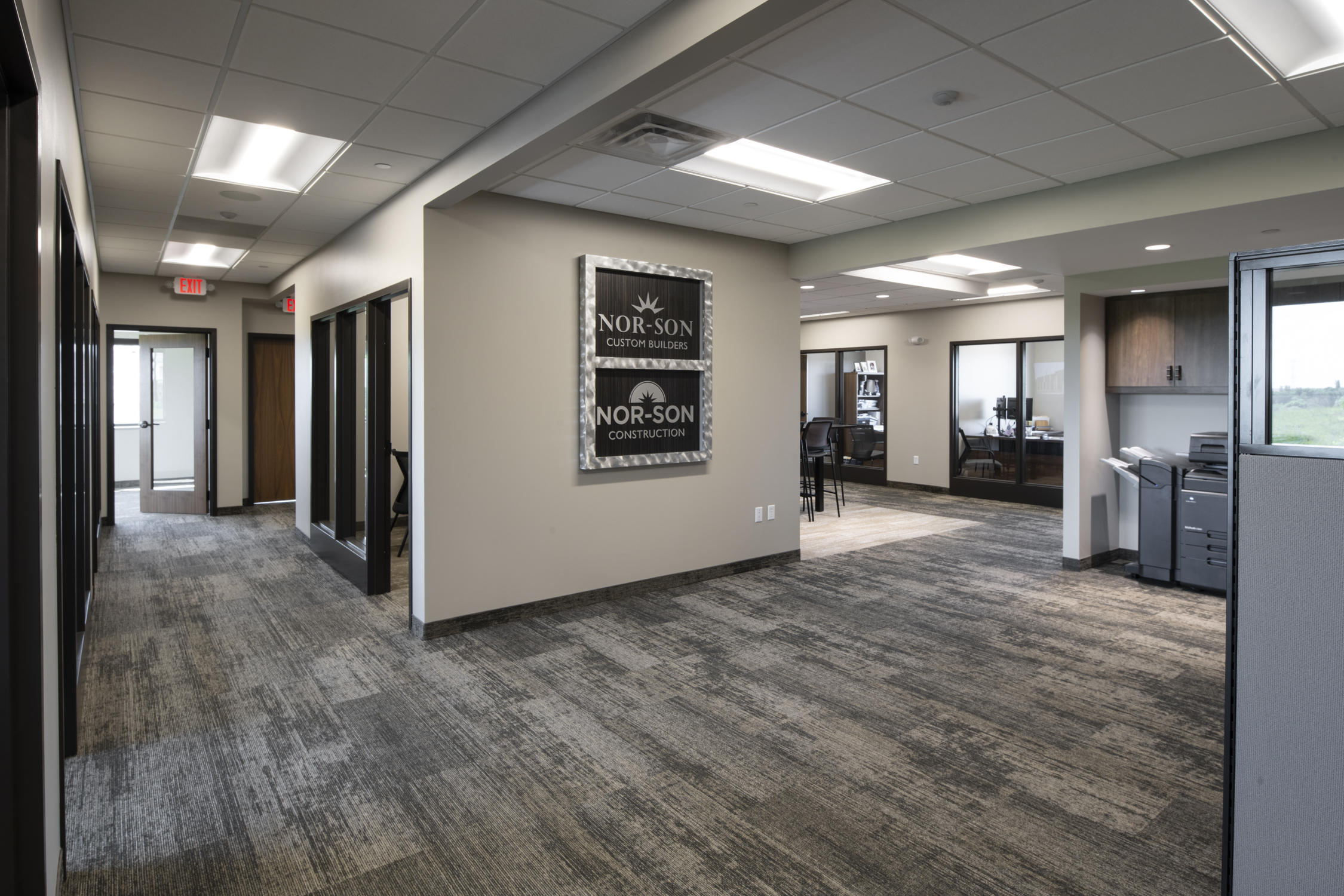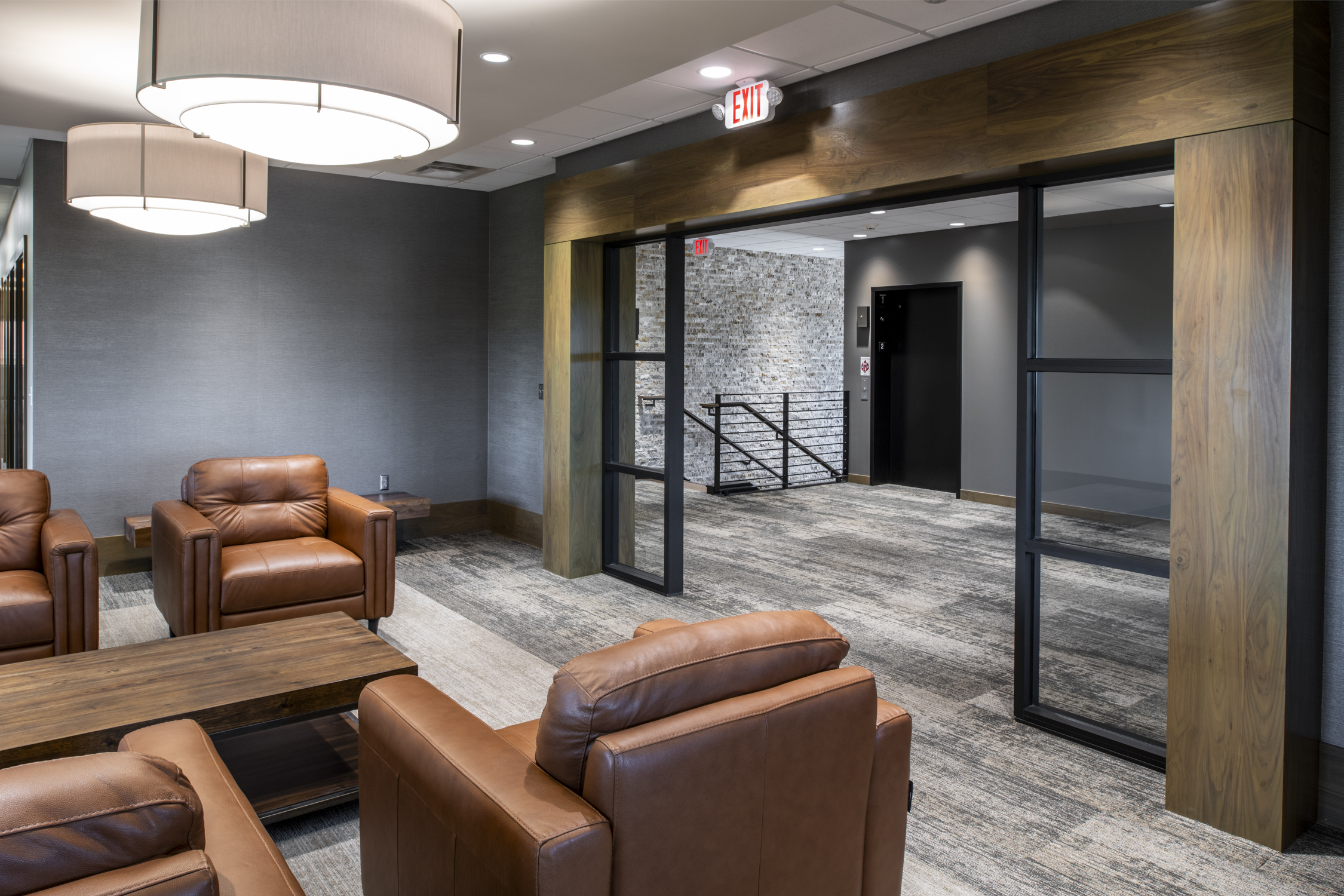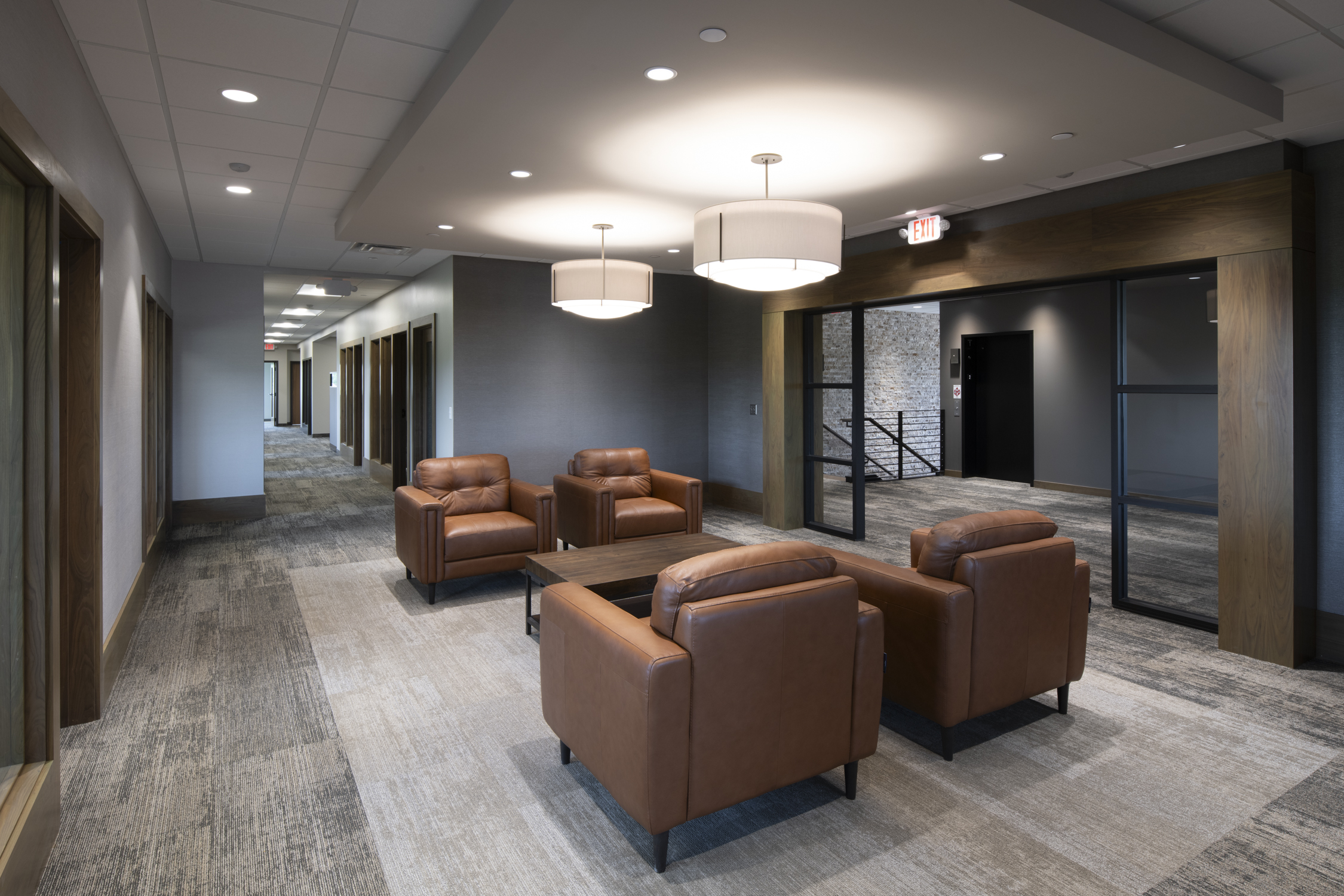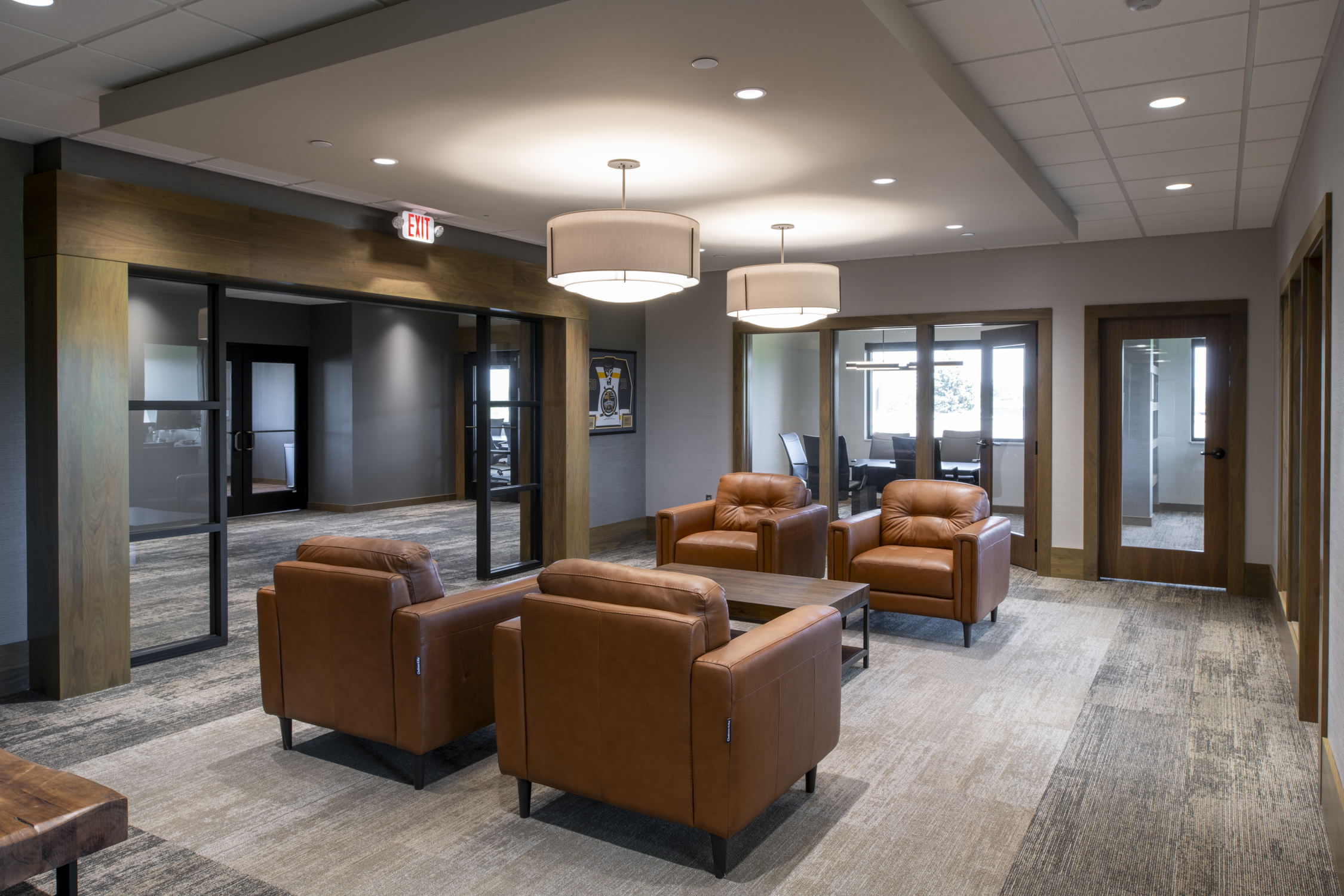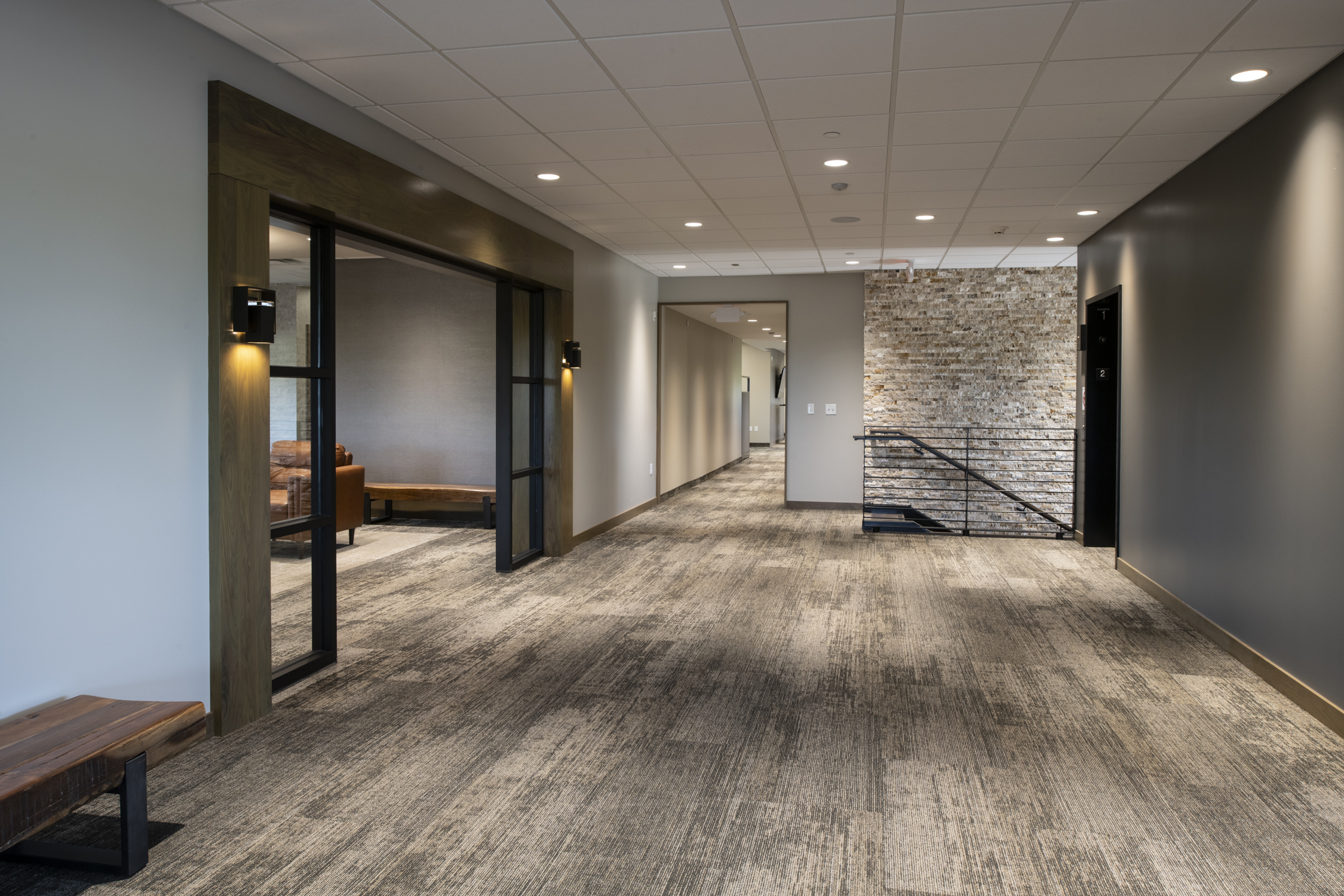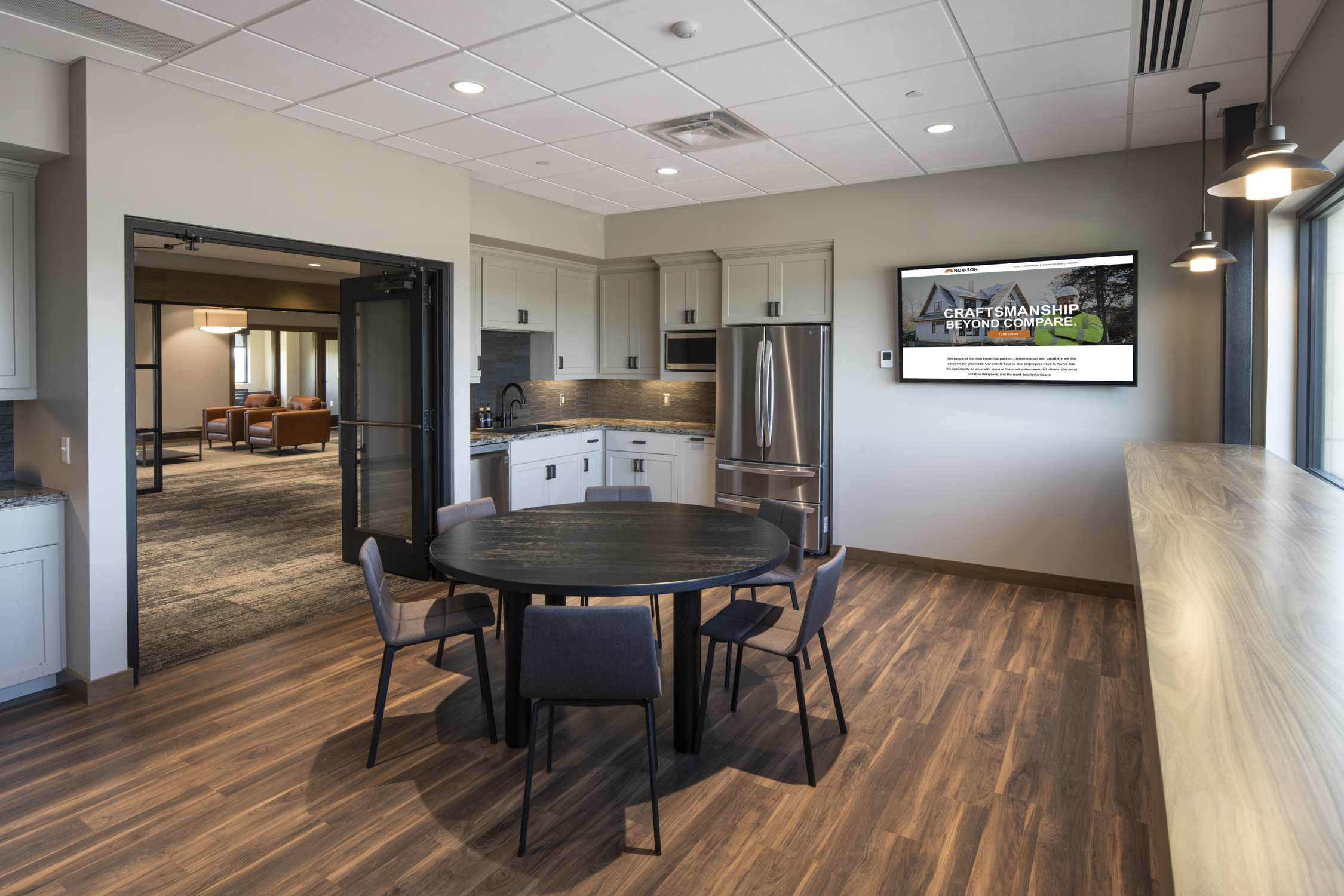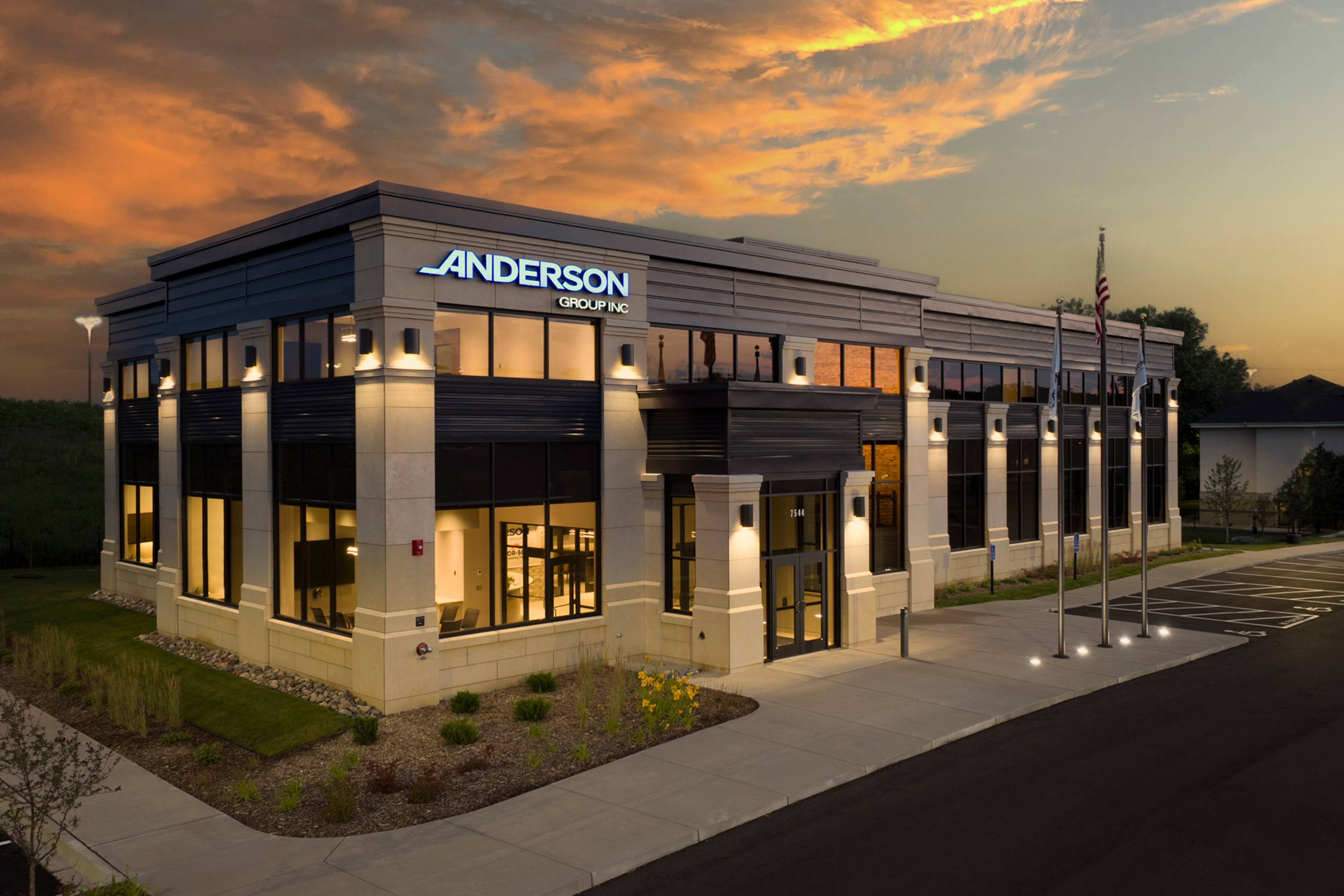 Anderson Group Corporate Office
Project Overview
The goal was to create a dramatic corporate office with modern, clean lines, and commanding views. High-end, quality materials were of the utmost importance to reflect character, grandeur, and professionalism. The exterior contains over 1,000 pieces of stone, quarried, and cut specifically for the building, complemented with linear strips of black facia.
Most of the design centered around a stately steel staircase to make it look like a floating stair system, which is not allowed under state commercial building codes. To create the look, a custom steel railing, side skirting, and walnut wood treads were fashioned perfectly for a seamless connection to the second-level floor system. The challenge was to get precise measurements within an eighth of an inch to allow enough space for a two-story stone feature wall, while aligning everything perfectly to view the stairwell from the outside for a grand first impression.
Finishes and details were added to client areas such as the library that is surrounded with enameled cabinetry lockers for storage, dual islands for meetings, and quartz countertops to complement the space. Rich walnut wood was used for all the trim, doors, and cabinetry throughout the office that was meticulously coordinated to match in color.
Low voltage communication systems such as IT and audio-visual systems were installed in each conference room and collaboration space so employees can work in each area with simplicity.